Friday, September 20
In The Cellar at Hotel Salem
7:00 p.m. Opening Keynote Speaker: Whitney Scharer, The Age of Light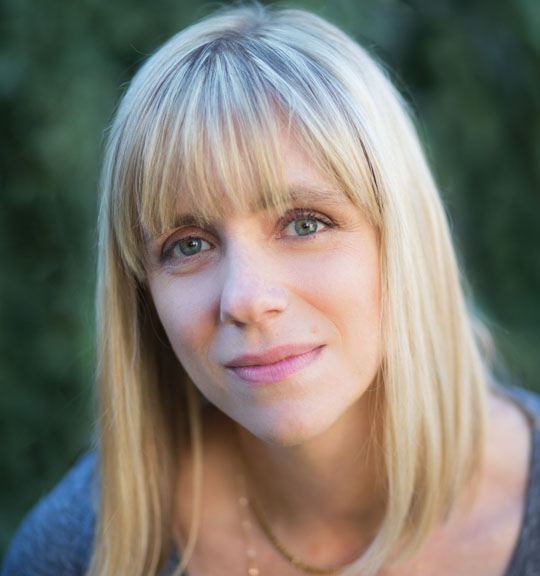 Whitney holds a BA in English Literature from Wesleyan University and an MFA in Creative Writing from the University of Washington. Her short fiction has appeared in numerous journals including New Flash Fiction Review, Cimarron Review, and Bellevue Literary Review. Her first novel, The Age of Light, based on the life of pioneering photographer Lee Miller, was published by Little, Brown (US) and Picador (UK) in February, 2019, and is forthcoming from over a dozen other countries. She lives with her husband and daughter in Arlington, MA.
8:30 -11:00 p.m. Words and Music
Flash Poetry and Prose featuring local writers: Sara Johnson Allen, Susanna Baird, Beth Anne Cooke-Cornell, Danielle Jones, Jennifer Martelli, Colleen Michaels, Dawn Paul, J.D. Scrimgeour, Enzo Silon Surin, and Elisabeth Weiss.
Followed by live music at 9:30 p.m. from Rule of Three.
Saturday, September 21
In The Cellar at Hotel Salem
Book signings follow each panel.

10:00 a.m. The Truth of the Matter

Kim McLarin, Womanish: A Grown Black Woman Speaks on Love and Life
Cheryl Suchors, 48 Peaks
Jabari Asim, We Can't Breathe
Deborah Blum, The Poison Squad
Moderator: Diane Stern
11:00 a.m. Real Life, Represented: Honesty in Fiction

Belle Brett, Gina in the Floating World
Jeanne McWilliams Blasberg, The Nine
Katrin Schumann, The Forgotten Hours
Chaya Bhuvaneswar, White Dancing Elephants
Moderator: Randy Susan Meyers, Waisted
12:00 p.m.  Lunch with the Authors on The Roof at The Hotel Salem.

1:30 p.m. The Heard Word

Peter Berkrot, audiobook narrator, When Hell Struck Twelve
Gary Galone, audiobook narrator, Dark Site, author: Patrick Lee
Matthew Phillion, author of The Crimson Child (Book 5 of The Indestructibles)
Moderator: Steven Jay Cohen, Creative Director of Spoken Realms, producing original stories in audio, and publisher and distributor of over 1,700 audiobooks.
2:30 p.m. Delectable Tales

Ann Hood, Kitchen Yarns
Crystal King, The Chef's Secret
Louise Miller, The Late Bloomer's Club
Moderator: Michael Ruhlman
3:30 p.m. License to Thrill

JR Walcutt, Gaia Hunted
Edith Maxwell, Charity's Burden
Susan Oleksiw, Below the Tree Line
Hallie Ephron, Careful What You Wish For
Moderator: Hank Phillipi Ryan, The Murder List
4:30 p.m. History, Reimagined

Jane Healey, The Beantown Girls
Juliette Fay, City of Flickering Light
David Gillham, Annelies
Marjan Kamali, The Stationery Shop
Moderator: Brunonia Barry, The Lace Reader
6:00 p.m. Saturday Keynote Speaker: Hank Phillippi Ryan, The Murder List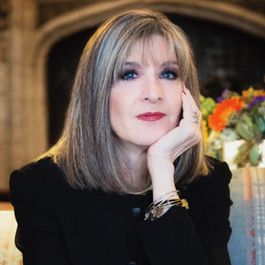 Hank is on-air investigative reporter for Boston's WHDH-TV. She's won 36 EMMYs and dozens more journalism honors. The nationally bestselling author of 11 mysteries, Ryan's also an award-winner in her second profession—with five Agathas, three Anthonys, two Macavitys, the Daphne, and for The Other Woman, the coveted Mary Higgins Clark Award. Critics call her "a master of suspense" and "a superb and gifted storyteller" and she is the only author to have won the Agatha in four different categories: Best First, Best Novel, Best Short Story and Best Non-Fiction. Her novels have been named Library Journal's Best of 2014, 2015 and 2016. Her highly-acclaimed first standalone psychological suspense, Trust Me, is an Agatha Nominee and was also named a Best Thriller by New York Post, BOOK BUB, Real Simple Magazine, CrimeReads and Criminal Element. Hank's newest book is The Murder List. NYT bestseller Liv Constantine calls it "an exhilarating thrill ride," A.J. Finn says, "exciting, explosive, relentless," and B.A. Paris says it's "her best yet." Hank is a founder of MWA University and past president of National Sisters in Crime.

8:00-11:00 p.m.  Gothic Readings with FunDead Publications writers Nancy Brewka-Clark, Laurie Moran, Amber Newberry, Joey Phoenix, and E. F. Sweetman.
Followed by music with DJ Zombi.
Children's Programs
At Salem Public Library
10:00-11:00 a.m. Act!vated Story Theatre Performance
11:00 a.m. – 12:00 p.m. Crafts, lunch provided

12:00 -2:00 p.m. Stories read by the Author
Kim Chaffee, Her Fearless Run
Erin Dionne, Secrets of a Fan Girl, Capt's Log: Snowbound
Karlin Gray, Serena
Ioana Hobai, Lena's Slipper's
Jacob Kramer, Noodlephant
Annie Cronin Romano, Before You Sleep / Night Train
James Weinberg, Contrary Creatures
Sunday, September 22 — YA Day
At House of the Seven Gables
10:00 -10:50 a.m. Writer Workshop: Plotting, Portals & Dreamt Worlds
Ryan La Sala, author of Reverie, offers a crash course in building intricate fantasy plots that span vast fantasy realms, and tips on harmonizing world and plot so that your reader doesn't get left at the base of the beanstalk.
11:00 a.m. Meet the Debuts
Laura Sibson, The Art of Breaking Things
Alexandra Villasante, The Grief Keeper
Janella Angeles, Where Dreams Descend
Ryan La Sala, Reverie
Joe Moldover, Every Moment After
Rebecca Kim Wells, Shatter the Sky
Moderator: Lauren Cepero
12:00 p.m. Walls, Racism, Captivity & Guns: YA of Today
Alexandra Villasante, The Grief Keeper
Sara Farizan, Here to Stay
Laurie Faria Stolarz, Jane Anonymous
Joe Moldover, Every Moment After
Moderator: Meredith Goldstein, Chemistry Lessons
1:00 p.m.  Break

2:00 p.m. Something Wicked: Witches & Historically Inspired YA
Rebecca Podos, The Wise and the Wicked
Kendall Kulper, Salt & Storm
David Elliott, Voices: The Final Hours of Joan of Arc
Moderator: Adriana Mather, How to Hang a Witch / Haunting the Deep
3:00 p.m. Found and Blood: Family Relationships in YA
Hillary Monahan (Eva Darrows), Belly Up
Jen Malone, The Arrival of Someday
Laura Sibson, The Art of Breaking Things
Moderator: Alexandra Villasante, Grief Keeper
4:00 p.m. Dragons, Dreams, and a Drag Queen Sorceress: YA Fantasy
Janella Angeles, Where Dreams Descend (2020)
Rebecca Kim Wells, Shatter the Sky
Erin Cashman, Uncharted
Ryan La Sala, Reverie (January 2020)
Moderator: Matthew Phillion, Poseidon's Scar
5:00 p.m. Chemistry, Mischief, Escape, and Assassins in YA

Meredith Goldstein, Chemistry Lessons
Erin Callahan, The Art of Escaping
Adriana Mather, Killing November
Mackenzi Lee, Loki: Where Mischief Lies
Moderator: Ashley Hern YA Editor
6:00 p.m. Author Signings