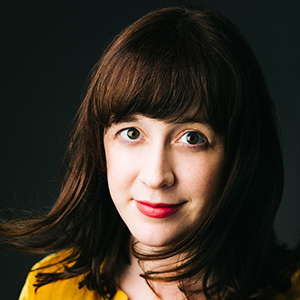 Elizabeth Ames is a graduate of the University of Michigan MFA program, where she won the Hopwood Award. Her short stories have appeared in Ninth Letter and Third Coast. She currently lives in a Harvard dormitory with her husband, two children, and a few hundred undergraduates. The Other's Gold is her first novel.
Nandini Bajpai (she/her) grew up in New Delhi, India, one of four sisters and many cousins, in a family that liked to read. She lived and worked in India, Australia, and the U.S., before settling in the Boston area with her husband, kids, and a fluctuating number and variety of pets. Although she's been a bookseller, systems analyst, TEDx organizer, PTO Mom, animal foster and more, her first love is writing.
Twitter: @nandinibajpai
Instagram: @nandinirb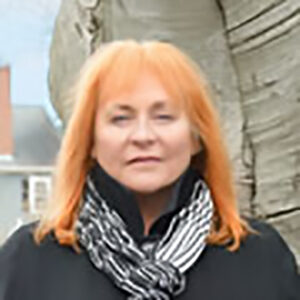 Brunonia Barry is the New York Times and international bestselling author of The Lace Reader, The Map of True Places, and The Fifth Petal, which was chosen #1 of Strand Magazine's Top 25 Books of 2017, a Boston Magazine Must, and a Massachusetts Book Awards Must Read. Her work has been translated into more than 30 languages and has been an Amazon Best of the Month and a People Magazine Pick. Barry was the first American author to win the International Women's Fiction Festival's Baccante Award and was a past recipient of Ragdale Artists' Colony's Strnad Invitational Fellowship as well as the winner of New England Book Festival's award for Best Fiction. Her reviews and articles on writing have appeared in The London Times, The Washington Post, and The Huffington Post. Brunonia served as chairperson of the Salem Athenaeum's Writers' Committee, as Executive Director of the Salem Literary Festival, and as a member of Grub Street's Development Committee. She lives in Salem with her husband, Gary Ward, and their dog, Angel.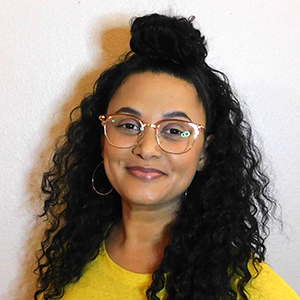 Kalynn Bayron (she/her) is an author and classically trained vocalist. She grew up in Anchorage, Alaska. When she's not writing you can find her listening to Ella Fitzgerald on loop, attending the theater, watching scary movies, and spending time with her kids. She currently lives in San Antonio, Texas with her family.
Twitter/Instagram: @KaylynnBayron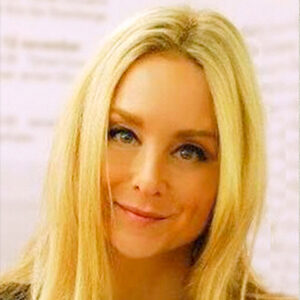 Jenna Blum is the co-founder of A Mighty Blaze. She is the New York Times and internationally bestselling author of Those Who Save Us, The Stormchasers, and The Lost Family, as well as one of Oprah's Top 30 Women Writers. Visit her at www.jennablum.com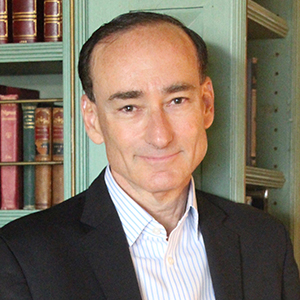 Bestselling novelist Chris Bohjalian uses his hugely popular novels to explore compelling social and historical issues like human trafficking, domestic violence, and the Armenian genocide, as well as the more intimate challenges of marriage, parenting, and sexuality. In more than 20 books, most of which have been New York Times bestsellers, Bohjalian has cultivated a wide and devoted audience. As The Washington Post put it, "His are the sorts of books people stay awake all night to finish." His breakout novel, Midwives, was a #1 New York Times bestseller and an Oprah's Book Club selection. Instant New York Times bestseller The Flight Attendant was praised by USA Today as an "expertly turned thriller…an assured novel about reckoning not just with some ruthless bad guys, but private sadness as well." An HBO Max television adaptation starring Kaley Cuoco is forthcoming. Bohjalian's latest novel is The Red Lotus, a "terrific new thriller" (New York Times) that connects a global pandemic with the story of a Manhattan ER doctor whose boyfriend vanishes while on vacation. Bohjalian's books have been translated into 35 languages, and have been chosen as Best Books of the Year by The Washington Post, The St. Louis Post-Dispatch, The Hartford Courant, The Milwaukee Journal-Sentinel, Publishers Weekly, Library Journal, Kirkus Reviews, Bookpage, and Salon.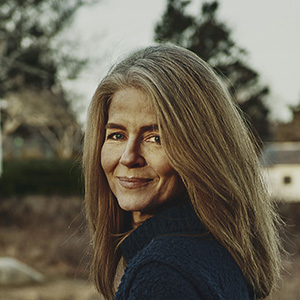 Adrienne Brodeur began her career in publishing as the co-founder, with filmmaker Francis Ford Coppola, of the National Magazine Award–winning Zoetrope: All-Story. She has worked as a book editor and is currently the executive director of Aspen Words. Her latest book is Wild Game: My Mother, Her Secret and Me.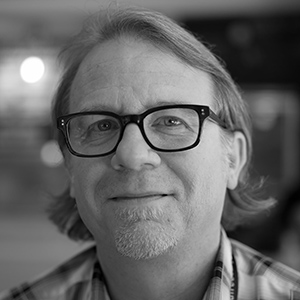 Calef Brown is the author and illustrator of thirteen books for children including Polkabats and Octopus Slacks: 14 Stories, Flamingos on the Roof – a New York Times bestseller, Hypnotize a Tiger – Winner of a Lee Bennett Hopkins Honor Award, The Ghostly Carousel, and most recently, Up Verses Down – Poems Paintings and Serious Nonsense, published by Henry Holt in 2019. His illustrations have appeared in Newsweek, The New Yorker, Rolling Stone, Time, and many other publications. Calef is an Associate Professor of illustration at Rhode Island School of Design.
Web: calefbooks.com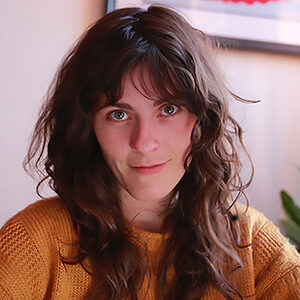 Halle Butler is a writer living in Chicago. She has co-written screenplays, including Neighborhood Food Drive (2017). Her first novel, Jillian, was called the "feel-bad book of the year" by the Chicago Tribune. She was included in Granta's 2017 list of Best of Young American Novelists. Her second novel is The New Me from Penguin Books.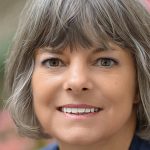 Cinda Williams Chima (she/her) nearly failed first grade because she was always daydreaming instead of listening. By junior high, she got in trouble for writing novels in class. Yet the magic of books took her from first grade failure to first-generation college graduate to college professor to New York Times and USA Today best-selling author of the Seven Realms, Heir Chronicles, and Shattered Realms teen fantasy series. All of her novels involve wizards behaving badly. In her latest series, The Shattered Realms, she also indulges her longtime fascination with dragons and pirates. The Shattered Realms books include Flamecaster, Shadowcaster, Stormcaster, and Deathcaster, all available from HarperTeen.
Twitter: @cindachim
Facebook: facebook.com/CindaWilliamsChimao
Web: cindachima.como

Brandy Colbert (she/her) is the award-winning author of several books for children and teens, including The Voting Booth, The Only Black Girls in Town, The Revolution of Birdie Randolph, and Stonewall Book Award winner Little & Lion. She is co-writer of Misty Copeland's Life in Motion young readers edition, and her short fiction and essays have been published in a variety of critically acclaimed anthologies for young people. Her books have been chosen as Junior Library Guild selections, and have appeared on many best of lists, including the American Library Association's Best Fiction for Young Adults and Quick Picks for Reluctant Young Adult Readers. She is on faculty at Hamline University's MFA program in writing for children, and lives in Los Angeles.
Twitter: @brandycolbert
Instagram: @brandycolbert
Jeffrey Colvin's debut novel, Africaville (Amistad/HarperCollins) was awarded a 2020 Honor Fiction Prize by the Black Caucus of the American Library Association. Africaville has been featured in Publishers Weekly, NPR, WBAI, Vogue, The Boston Globe, the BBC, the CBC, The Globe and Mail, Lithub, and elsewhere. His essays and short fiction have appeared in Narrative, Hot Metal Bridge, Painted Bride Quarterly, Rain Taxi Review of Books, The Millions, The Brooklyn Rail, and other magazines. He graduated from the U.S. Naval Academy, Harvard University, and Columbia University, where he received an MFA in fiction. He is an assistant editor at Narrative magazine and this fall will be the Hodson Trust-John Carter Brown fellow at Brown University.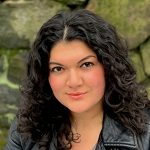 Zoraida Córdova (she/her) is the author of many fantasy novels for kids and teens, including the award-winning Brooklyn Brujas series, Incendiary, and Star Wars: Galaxy's Edge: A Crash of Fate. Her short fiction has appeared in the New York Times-bestselling anthology Star Wars: From a Certain Point of View and Star Wars: The Clone Wars: Stories of Light and Dark. She is the co-editor of Vampires Never Get Old. Her debut middle grade novel is The Way to Rio Luna. She is the co-host of the podcast Deadline City with Dhonielle Clayton. Zoraida was born in Guayaquil, Ecuador and raised in Queens, New York. When she's not working on her next novel, she's finding a new adventure.
Twitter: @zlikeinzorro
Instagram: @zoraidasolo
Web: zoraidacordova.com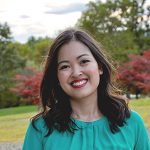 Julie C. Dao is the author of the acclaimed Rise of the Empress duology, including Forest of a Thousand Lanterns and Kingdom of the Blazing Phoenix, as well as the follow-up novel Song of the Crimson Flower. A proud Vietnamese-American who was born in upstate New York. Ahe now lives in New England.
Twitter: @jules_writes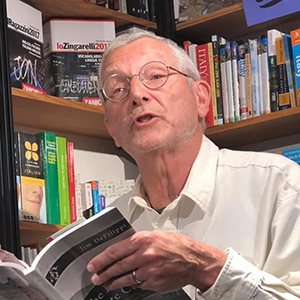 Jim DeFilippi has published thirty books, including novels, crime fiction, humor, literary fiction, history, stage drama, screenplays, even some poetry, a children's story, and a cookbook. His books have been called, "Suspenseful, often hilarious" (Newsday), "Excellently paced and imaginatively told" (Publishers Weekly), "Surpassingly fresh" (Booklist), "Precise and pithy" (The Library Journal), and "Moving, funny, intimately tragic" (Philadelphia Enquirer).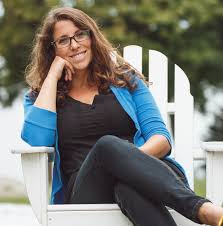 Alena Dillon is the author of Mercy House, a LibraryReads and Amazon book of February 2020, which has been optioned for a CBS All Access series with Amy Schumer as the producer, The Happiest Girl in the World, forthcoming in April 2021, and the humor collection I Thought We Agreed to Pee in the Ocean. Alena's essays have appeared in publications including LitHub, River Teeth, Slice Magazine, The Rumpus, The Doctor TJ Eckleburg Review, and Bustle. She teaches creative writing and lives in Beverly with her husband, son, and little black pup.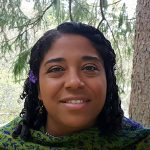 Samara Cole Doyon is a second-generation Haitian American living in Maine—a state claiming half the roots of her family tree. She is a wife, mother, and teacher holding a BA in English from the University of Southern Maine and currently completing a Masters in Teaching and Learning. She has been a regular contributor at Black Girl in Maine Media, has been featured in the Deep Water poetry column of the Portland Press Herald, and has authored children's books Magnificent Homespun Brown (Tilbury House Publishers, January, 2020) and Magic Like That (Lee & Low Books, January 2021).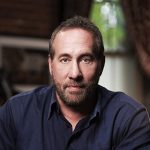 Joseph Finder is the New York Times bestselling author of fifteen previous suspense novels, including Judgment, The Switch, The Fixer and Suspicion. He introduced "private spy" Nick Heller in Vanished, an instant bestseller, and the continuing series includes Buried Secrets, Guilty Minds, and House On Fire. Joe's novels High Crimes and Paranoia have been adapted as major motion pictures. Guilty Minds and Company Man won the Barry Award for Best Thriller. An international bestseller, Killer Instinct won the International Thriller Writers' Thriller Award for Best Novel. Buried Secrets won the Strand Critics Award for Best Novel. A founding member of the International Thriller Writers, Joe is also a member of the Council on Foreign Relations and the Association of Former Intelligence Officers. He is a graduate of Yale College and the Harvard Russian Research Center, and lives in Boston.
I.W. Gregorio is a practicing surgeon by day, masked avenging YA writer by night. After getting her M.D. at Yale School of Medicine, she did her residency at Stanford, where she met the intersex patient who inspired her debut novel, None of the Above (Balzer + Bray / HarperCollins), which is a 2016 Lambda Literary Award finalist, a Spring 2015 Publishers Weekly Flying Start, an ALA Booklist Top Ten Sports Book for Youth, and a 2015 ABC Children's Group Best Book for Young Readers. It was also named to the 2016 American Library Association Rainbow List. She is proud to be aboard member of interACT: Advocates for Intersex Youth, and is a founding member of We Need Diverse Books. Her writing has appeared in The Washington Post, Newsweek, Scientific American, San Francisco Chronicle, San Jose Mercury News and New York Post, among others. She lives in Pennsylvania with her husband and two children.
Twitter/Instagram @iwgregorio
Web: iwgregorio.com.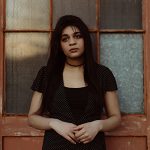 Alexis Henderson (she/her) is a speculative fiction writer with a penchant for dark fantasy, witchcraft, and cosmic horror. She grew up in one of America's most haunted cities, Savannah, Georgia, which instilled in her a life-long love of ghost stories. When she doesn't have her nose buried in a book, you can find her painting or watching horror movies with her feline familiar. Currently, Alexis resides in the sun-soaked marshland of Charleston, South Carolina. Her debut novel The Year of the Witching will be published by Penguin Random House (US) and Penguin Books (UK) in summer 2020 with a sequel to come in 2021.
Instagram: @lexish
Twitter: @alexhwrites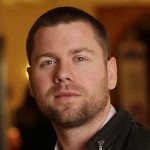 Calvin Hennick's debut memoir, Once More to the Rodeo, received the Pushcart Press Editors' Book Award and was named one of the Best 100 Books of 2019 by Amazon. Hennick's fiction, essays, and journalism have appeared in dozens of publications, including The Boston Globe, Esquire, Bellevue Literary Review, Baltimore Review, Runner's World, and Eating Well. He has taught at UMass Boston and GrubStreet, as well as in New York City's public schools, and he lives outside of Boston with his wife and two young children.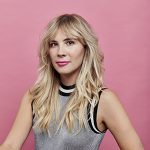 Emily Henry writes stories about love and family for both teens and adults. She studied creative writing at Hope College and the now-defunct New York Center for Art & Media Studies, and spends most of her time in Cincinnati, Ohio, and the part of Kentucky just beneath it. Her romantic comedy debut, Beach Read, was an instant New York Times, Indie, and USA Today bestseller. Her books have been featured in Buzzfeed, Oprah Magazine, Entertainment Weekly, The New York Times, Good Housekeeping, The New York Post, The Skimm, Shondaland, Betches, Bustle, and more.
Instagram: @EmilyHenryWrites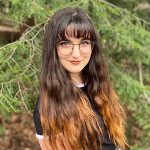 Christine Lynn Herman (she/her) writes books about magic, monsters, and growing up. She is the author of YA novels The Devouring Gray and The Deck of Omens, as well as the forthcoming The Drowning Summer (LBYR). If you want updates on her next book (or pictures of her cat), you can find her on Twitter and Instagram.
Twitter/Instagram: @christineexists
Web: christinelynnherman.com
Tiffany D. Jackson is the critically acclaimed author YA novels including the Coretta Scott King —John Steptoe New Talent Award-winning Monday's Not Coming, the NAACP Image Award-nominated Allegedly, Let Me Hear A Rhyme, and her forthcoming 2020 title Grown.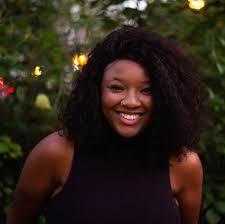 Leah Johnson (she/her) is a writer, editor and eternal Midwesterner, currently moonlighting as a New Yorker. Leah is a 2021 Lambda Literary Emerging Writers Fellow whose work has been published in BuzzFeed, Autostraddle, Catapult, and Electric Literature among others. Her bestselling debut YA novel, You Should See Me in a Crown was named one of Cosmo's 15 Best Young Adult Books of 2020, and was an Indies Introduce and Junior Library Guild selection. Her sophomore novel, Rise to the Sun is forthcoming from Scholastic in 2021.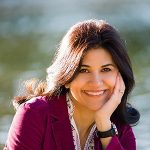 Marjan Kamali is the author of The Stationery Shop (Gallery/Simon&Schuster) and Together Tea (Ecco/HarperCollins). She is a novelist and teacher whose work has been anthologized, broadcast on BBC Radio 4, and adapted for the stage. The Stationery Shop was a Boston Globe best-seller, one of NPR's best books of 2019, one of Newsweek's 30 Best Summer Books, an Indie Next Pick, and named to numerous "Best Books of 2019" lists. Marjan's debut novel, Together Tea, was a Massachusetts Book Award Finalist, an NPR WBUR Good Read, and a Target Emerging Author Selection. A graduate of UC Berkeley with an MBA from Columbia University and an MFA in Creative Writing from New York University, Marjan has taught writing at GrubStreet and Boston University. She's lived in seven countries across five continents and now lives in the Boston area. Her novels have been translated into German, Czech, Italian, Slovak, Turkish, Arabic, Norwegian, Polish, and Dutch.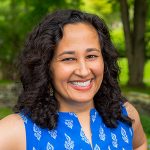 Rajani LaRocca was born in India, raised in Kentucky, and now lives in the Boston area with her wonderful family and impossibly cute dog. A graduate of Harvard College and Harvard Medical School, she spends her time writing novels and picture books when she's not practicing medicine. Her middle grade debut, Midsummer's Mayhem (Yellow Jacket/Little Bee Books, 2019), an Indian-American mash-up of A Midsummer Night's Dream and competitive baking, was an Indies Introduce selection, an Indie Next pick, a Kirkus Best Middle Grade Book of 2019, and a 2020 Massachusetts "Must-Read" title. Her debut picture book, Seven Golden Rings: A Tale of Music and Math (Lee & Low Books, October 2020) is set in ancient India and involves a math puzzle and an explanation of binary numbers. You can learn about her other forthcoming books on her social sites.
Instagram and Twitter: @rajanilarocca
Web: RajaniLaRocca.com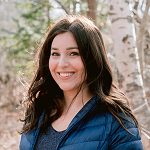 Mimi LeMay is an author, advocate for transgender rights and a member of Human Rights Campaign's Parents for Transgender Equality Council. She has written for The Boston Globe and has appeared on both national and international television, including an NBC Nightly News segment: Jacob's Journey: Life as a Transgender 5-Year-Old, that holds the title of the network's most viewed segment on Facebook. Mimi and the entire Lemay family fought for passage of an equal-access public accommodations law in Massachusetts in 2015-2016, against the repeal of the law in 2017-2018 and for a successful conversion therapy ban (2019). She holds a Masters in Law and Diplomacy from Tufts University and has written a critically acclaimed memoir, What We Will Become: A Mother, A Son and A Journey of Transformation, which was released by Houghton Mifflin Harcourt in November 2019. What We Will Become is a finalist for the 2020 Massachusetts Book Awards.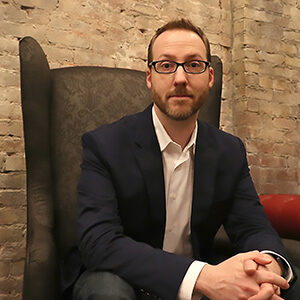 Aaron Mahnke is the creator, producer, and host of the hit podcast Lore (Best of iTunes 2015 & 2016), Executive Producer of the Lore television show on Amazon (from the producers of The Walking Dead), and author of The World of Lore book series (Penguin Random House / Del Rey). Born and raised in Illinois, Aaron now lives with his wife and children on the historic North Shore of Boston, where he writes and records full-time.
Facebook: @aaron.mahnke
Instragram: @amahnke
Twitter: @amahnke
Web: aaronmahnke.com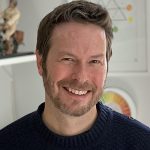 Scott Magoon, a New York Times best-selling illustrator, creates with heart in mind. His works include the Schneider Award-winning Rescue & Jessica A Life-Changing Friendship by Jessica Kensky and Patrick Downes, Spoon by Amy Krouse Rosenthal, Misunderstood Shark by Ame Dyckman, The Nuts series by Eric Litwin and many more. He wrote and drew The Boy Who Cried Bigfoot, Breathe and most recently, Linus The Little Yellow Pencil. He's won numerous awards and honors including the Irma Black Award for Big Mean Mike by Michelle Knudsen. He's a native New Englander—he grew up in New Hampshire and Maine—and now resides north of Boston with his wife, their two boys, and Lucy the Cobberdog.
Web: scottmagoon.com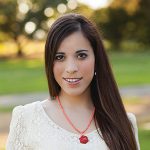 Anna-Marie McLemore (they/them) was born in the foothills of the San Gabriel Mountains, raised in the same town as the world's largest wisteria vine, and taught by their family to hear la llorona in the Santa Ana winds. They are the author of The Weight of Feathers, When the Moon Was Ours, Wild Beauty, Blanca & Roja, and Dark and Deepest Red.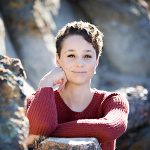 Kelly McWilliams (she/her) is a Black author whose YA debut, Agnes At The End Of The World, benefitted from a We Need Diverse Books mentorship. She lives in Colorado with her partner and young daughter.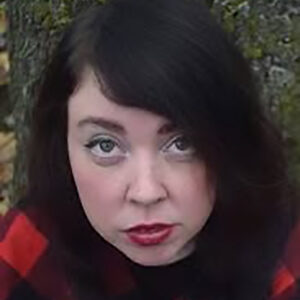 Tehlor Kay Mejia (she/her) is an Oregon native and the author of the YA novels We Set the Dark on Fire and We Unleash the Merciless Storm and the middle grade novel Paola Santiago and the Drowned Palace. Her short fiction has appeared in the All Out and Toil & Trouble anthologies from Harlequin Teen.
Twitter: @tehlorkay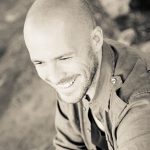 Matt Phillion is based in Salem, Massachusetts. Matthew is the author of The Indestructibles YA superhero novel series, its spinoff Echo and the Sea, and the Dungeon Crawlers fantasy novellas. A former filmmaker, Phillion wrote and directed the award-winning independent film Certainly Never and lead writer for the opioid awareness stage play Stories of Substance, produced in collaboration between the Salem Athenaeum and the YMCA of the North Shore.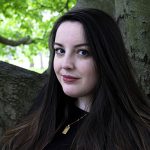 Rory Power (she/her) grew up in New England and went on to earn an MA in prose fiction from the University of East Anglia. She now works as an editor of crime fiction and story consultant for TV, and is the New York Times best-selling author of Wilder Girls and Burn Our Bodies Down.
Twitter/Instagram: @itsrorypower
Web: itsrorypower.com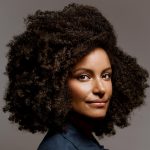 Kiley Reid is an Arizona native and a recent graduate of the Iowa Writers' Workshop, where she was the recipient of the Truman Capote Fellowship. Her writing has been featured or is forthcoming in the New York Times, Playboy, Ploughshares, December, New South, and Lumina, where her short story was the first-place winner in the 2017 Flash Prose Contest. Her New York Times-bestselling debut novel, Such a Fun Age, is longlisted for this year's Booker Prize and is currently in development by Lena Waithe's Hillman Grad Productions and Sight Unseen Pictures. Kiley lives in Philadelphia.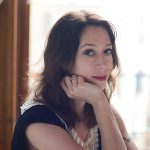 Marie Rutkoski is a New York Times best-selling author of several novels for children and young adults. She grew up in Illinois as the oldest of four children, and has lived in Moscow, Prague, and Paris. She holds degrees from the University of Iowa and Harvard University, and is now a professor of English literature at Brooklyn College, where she teaches Shakespeare, children's literature, and fiction writing. She lives in Brooklyn with her family and two cats, Cloud and Firefly.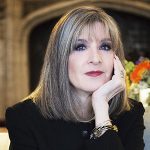 Hank Phillippi Ryan is a USA Today bestselling author of 12 thrillers, winning the most prestigious awards in the genre: five Agathas, three Anthonys, the Daphne, and for The Other Woman, the coveted Mary Higgins Clark Award. She is also the on-air investigative reporter for Boston's WHDH-TV, with 37 EMMYs and dozens more journalism honors. Book critics call her "a master of suspense," "a superb and gifted storyteller," and she's the only author to have won the Agatha in four different categories: Best First, Best Novel, Best Short Story, and Best Non-Fiction. Hank's newest book is The Murder List, an Agatha, Anthony and Mary Higgins Clark Award nominee. NYT bestsellers A.J. Finn says, "exciting, explosive, relentless," and B.A. Parissays it's, "her best yet." Coming Aug. 4: the chilling psychological standalone The First To Lie. The Publishers Weekly starred review says "Stellar… Hank Phillippi Ryan could win a sixth Agatha with this one" and bestseller Sarah Pekkanen says "Book clubs will gobble it up."
Facebook: facebook.com/HankPhillippiRyanAuthor/
Twitter/Instagram: @HankPRyan
Web: hankphillippiryan.com/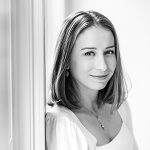 Alexis Schaitkin is the author of the novel Saint X (Celadon Books/Macmillan). Her short stories and essays have appeared in Ecotone, Southwest Review, The Southern Review, The New York Times, and elsewhere. Her fiction has been anthologized in The Best American Short Stories and The Best American Nonrequired Reading. She received her MFA in fiction from the University of Virginia, where she was a Henry Hoyns Fellow. She lives in Williamstown, Massachusetts, with her husband and son.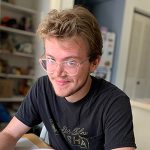 Hal Schrieve (xie/hir) grew up in Olympia, Washington, and has never met a werewolf. Xie has worked as an after-school group leader, a summer camp counselor, a flower seller, a tutor, a grocer, and a babysitter. Hal has had poetry in Vetch magazine, and is featured in Stacked Deck Press's 2018 trans comics anthology We're Still Here. Hal earned hir Master's in Library Science from Queen's College and works as a Children's Librarian at New York Public Library. Out of Salem, hir debut novel, received starred reviews from Kirkus and Publisher's Weekly and was longlisted for the National Book Award for Young People's Literature. Hal lives in Brooklyn.
Instagram: @howlmarin
Twitter: @hal_schrieve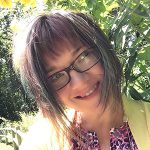 Telling stories as a radio-host, then as a costumed tour guide, Sara Sheckells followed a career path into academia before her love of the literary pulled her back to the mic. Sara's narration style has been described as sophisticated, smooth, and smart. Her knowledge of higher education, adolescence, and career development informs her narrations in multiple genres including literary fiction, memoirs, self-development and women's fiction. A New England native, Sara lives north of Boston with her family, including a supportive spouse, two brilliantly brained kiddos, and a boisterous boxer dog.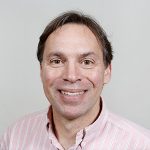 J.D. Scrimgeour is the author of two collections of nonfiction, including Themes For English B: A Professor's Education In and Out of Class, which won the AWP Award for Nonfiction. Recent nonfiction has appeared in biostories, blackbird, Solstice, Sport Literate, and The Woven Tale Press. He's also the author of four collections of poetry, most recently Festival (Incessant Pipe, 2020). With musician Philip Swanson he formed the performance group, Confluence, and released a CD of poetry and music, Ogunquit & Other Works. And with his sons, Aidan and Guthrie, he wrote the musical Only Human, which debuted at Ames Hall in Salem in 2014. He is currently Chair of English at Salem State University and a resident of Salem. An ancestor in his direct line was put to death in this city for being a witch. Another sat on the jury that found her guilty.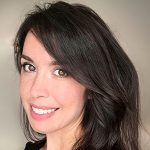 Lyra Selene (she/her) is the YA fantasy author of Amber & Dusk and its sequel, Diamond & Dawn. She was born under a full moon and has never quite managed to wipe the moonlight out of her eyes. She grew up on a steady diet of Lloyd Alexander, Susan Cooper and Ursula K. LeGuin, scribbling in book margins and tapping on typewriters. When she isn't dreaming up fantastical cities and brooding landscapes, Lyra enjoys hiking, rainstorms, autumn, and pretending she's any good at music. She lives in New England with her husband, in an antique farmhouse that's probably not haunted.
Twitter/Instagram: @LyraSelene
Web: lyraselene.com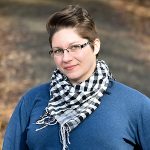 Isabel Sterling has been dreaming up new worlds since childhood, but she didn't commit any of them to paper until graduate school. A Syracuse University alum, Isabel is the program coordinator at an LGBTQ Center, where she provides educational trainings and support groups for her community. When she's not working, Isabel writes about magic and murder, looking for the smallest hints of the supernatural in this world, too. She lives in Central NY with her wife and their brood of furry children: cats Oliver and December and a beagle-mix named Lily. She is the author of These Witches Don't Burn and This Coven Won't Break.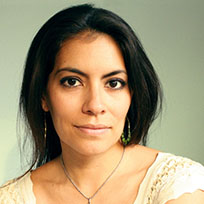 Natalia Sylvester is the author of two novels for adults, Chasing the Sun and Everyone Knows You Go Home, which won an International Latino Book Award. Running, her debut novel for young adults, is a 2020 Junior Library Guild Selection. Born in Lima, Peru, Sylvester grew up in Florida and Texas and received a BFA in Creative Writing from the University of Miami.
Twitter/Instagram: @nataliasylv
Web: nataliasylvester.com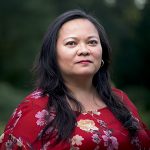 Grace Talusan's first book, The Body Papers, is a New York Times  Editors' Choice selection, a Must-Read for the Massachusetts Book Awards, a Foreword INDIES Finalist, and winner of the Restless Books Prize for New Immigrant Writing. Her short story, "The Book of Life and Death" was just named the 2020 One City One Story selection by the Boston Book Festival. She was born in the Philippines and raised in New England. She is the recipient of a U.S. Fulbright Fellowship to the Philippines and an Artist Fellowship Award from the Massachusetts Cultural Council. She taught writing for many years at Tufts University and Grub Street. Currently, Talusan is the Fannie Hurst Writer-in-Residence at Brandeis University.
Instagram: @gracetalusanwriter
Twitter: @gracet09
Web: https://www.gracetalusan.com/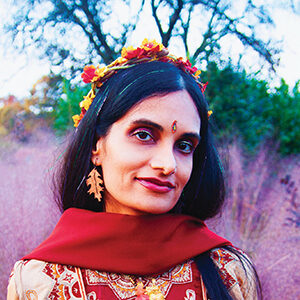 Shveta Thakrar (she/her) was one of the inaugural Walter Dean Myers grant recipients of 2015 and has been a shining mainstay in fantasy. She has had fiction published in Uncanny Magazine, Faerie Magazine, and the YA anthologies Toil & Trouble and A Thousand Beginnings and Endings. Star Daughter is her first novel.
Instagram: @shvetathakrar/
Twitter: https://twitter.com/ShvetaThakrar
Web: shvetathakrar.com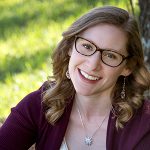 Diana Urban (she/her) is an author of dark, twisty thrillers, including All Your Twisted Secrets (Harper Teen). When she's not torturing fictional characters, she works in digital marketing for startups. She lives with her husband and cat in Boston and enjoys reading, playing video games, fawning over cute animals, and looking at the beach from a safe distance.
Twitter/Instagram: @DianaUrban.
Web: dianaurban.com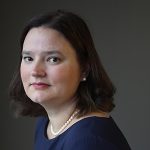 Meghan MacLean Weir was raised in the rectory of her father's church in Southbridge, Massachusetts, and later moved with her family to Buffalo, New York. Her first novel, The Book of Essie, was an Alex Award winner and a finalist for the Massachusetts Book Award. She is also the author of the memoir Between Expectations: Lessons from a Pediatric Residency, which chronicles her years in training at Boston Medical Center and Boston Children's Hospital. Meghan is a contributing writer for the New York Times Parenting platform. She holds degrees in Molecular Biology and Medical Anthropology from Princeton and Oxford Universities, respectively, as well as an M.D. from the Stony Brook School of Medicine. She continues to live and work as a physician in the Boston area.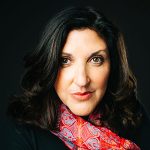 Laura Zigman is the author of the novels Separation Anxiety (a Most-Anticipated Book of 2020), Animal Husbandry (which was made into the movie, Someone Like You, starring Hugh Jackman and Ashley Judd), Dating Big Bird, Her, and Piece of Work. She has been a contributor to The New York Times, The Washington Post, and The Huffington Post, produced a popular online series of animated videos, "Annoying Conversations," and was the recipient of a Yaddo residency. She lives in Cambridge with her husband, son, and deeply human Sheltie.
Instagram:@laurazigman
Web: laurazigman.com
Support Salem Lit Fest today!