* = Moderator
** = Keynote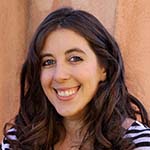 Dahlia Adler is an editor of mathematics by day, the overlord of LGBTQReads by night, and a young adult author at every spare moment in between. She is the editor of several anthologies and the author of seven novels, including Cool for the Summer. She lives in New York with her family and an obscene number of books.
Instagram: @missdahlelama
Twitter: @MissDahlELama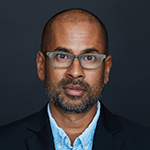 Rumaan Alam** is the author of the novels Rich and Pretty, That Kind of Mother, and Leave the World Behind. His writing has appeared in The New York Times, New York Magazine, The New Yorker, The New York Review of Books, Bookforum, and the New Republic, where he is a contributing editor. He studied writing at Oberlin College and lives in New York with his family.
Instagram: @rumaanalam
Twitter: @rumaan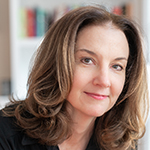 Kristin Bair's 2020 novel, Agatha Arch Is Afraid of Everything, was featured as a "Best New Book" in People magazine, hailed as "Hilarious!" by Booklist, and lauded as "AMAZEBALLS!" by a passionate fan on Goodreads. Kristin is also the author (as Kristin Bair O'Keeffe) of the novels The Art of Floating and Thirsty, as well as essays about Facebook mom groups, China, bears, adoption, off-the-plot expats, and more. Her work has appeared in Scary Mommy, the Gettysburg Review, Flyway: Journal of Writing and Environment, Writer's Digest, and other publications. As a writing instructor, her peripatetic nature has landed her in classrooms and conferences around the globe, from Chicago to Boston to Shanghai, and many places in between. A native Pittsburgher, Kristin now lives north of Boston with her husband, two kiddos, and sweet, pizza-stealing pup.
Facebook: /KristinBairOKeeffeAuthor
Instagram/Twitter: @kbairokeeffe
TikTok: @kbairokeeffe — https://www.tiktok.com/@kbairokeeffe?lang=en
Website: http://www.kristinbairokeeffe.com/
Brunonia Barry* is the New York Times and international bestselling author of The Lace Reader, The Map of True Places, and The Fifth Petal. Her work has been translated into more than thirty languages and has been an Amazon Best of the Month and a People Magazine Pick. Barry was the first American author to win the International Women's Fiction Festival's Baccante Award and was a past recipient of Ragdale Artists' Colony's Strnad Invitational Fellowship as well as the winner of New England Book Festival's award for Best Fiction. Her reviews and articles on writing have appeared in The London Times, The Washington Post, and The Huffington Post. Brunonia served as chairperson of the Salem Athenaeum's Writers' Committee, as Executive Director of the Salem Literary Festival, and as a member of Grub Street's Development Committee. She lives in Salem with her husband, Gary Ward, and their dog, Angel, and has recently finished her fourth novel: The Island of Mother and Daughters.
Instagram/Twitter: @BrunoniaBarry
Website: BrunoniaBarry.com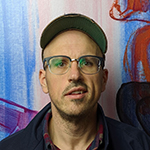 Pete Beatty is a Cleveland-area native. He has taught writing at Kent State University and the University of Alabama. He currently works at the University of Alabama Press. He lives with his wife and son in Tuscaloosa, Alabama. Cuyahoga is his first novel.
Website: petebeatty.org
Ali Benjamin is a New York Times bestselling author and National Book Award finalist. She is the author most recently of The Smash-Up, a contemporary retelling of an Edith Wharton novella set during the week of the Kavanaugh hearings in 2018. The New York Times called The Smash-Up "an exhilarating ride…hilarious…mesmerizing," naming the book its March 2021 Group Text book club selection. Ali is also the author of the internationally bestselling young adult novel and multiple award-winning The Thing About Jellyfish, as well as The Next Great Paulie Fink, which was named a top children's book of the year by Kirkus, Publisher's Weekly, and the New York Public Library. Ali's work has been translated in nearly 30 languages.
Instagram/Twitter: @alibenjamin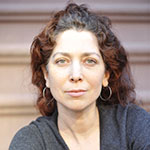 L. Annette Binder was born in Germany and immigrated to the U.S. as a small child. Her short story collection Rise received the Mary McCarthy Prize in Short Fiction. Her fiction has appeared in the Pushcart Prize Anthology, the PEN/O. Henry Prize Stories, One Story, American Short Fiction, The Southern Review, and others, and has been performed on Public Radio's Selected Shorts. Her debut novel The Vanishing Sky is inspired by events in her own family history. Annette holds degrees from Harvard, Berkeley and the University of California at Irvine. She lives in New Hampshire with her family.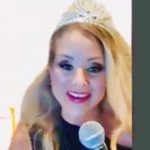 Jenna Blum is the New York Times and internationally bestselling author of novels Those Who Save Us, The Stormchasers, and The Lost Family; the novella "The Lucky One" in the collection Grand Central; and memoir Woodrow on the Bench, about her senior black Lab and what his last seven months taught her, available from Harper Collins on October 2021. Jenna is one of Oprah's Top Thirty Women Writers, with her work published in over 20 countries, and as a professional public speaker, she travels internationally and nationally to speak about her work; she has visited over 800 book clubs in the Boston area alone! Jenna is based in Boston, teaching at Grub Street Writers, where she has been running master fiction and novel workshops for over 20 years; she earned her M.A. in Creative Writing for Boston University and was the fiction editor for AGNI Literary Magazine.
Facebook: /JennaBlumAuthor/
Instagram: @jenna_blum
Twitter: @Jenna_Blum
Website: www.jennablum.com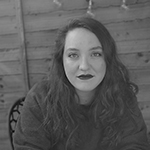 Tori Bovalino* is originally from Pittsburgh, Pennsylvania and lives in London. She holds a BA in English and anthropology from the University of Pittsburgh and an MA in Creative Writing from Royal Holloway, University of London. She is currently a student in Royal Holloway's creative writing and practice-based Ph.D. program. Her debut novel, The Devil Makes Three, is forthcoming from Page Street. Tori is represented by Dr. Uwe Stender and Amelia Appel at TriadaUS Literary Agency.
Instagram: @toribovalino
Twitter: @toribov
Leon Breckenridge is a Vietnam Veteran who resides in Massachusetts with his family. After he retired, he decided to write an autobiography to share his life stories living in Montgomery, WV as a young boy during time of racial tension. One of the many concerns Leon carried over the years are the demolition of Simmons High School that was a historic Black school and the destruction of the African American cemetery where the bones of the slaves had their last resting place.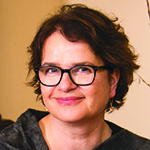 Paulina Bren is an award-winning writer and historian who teaches at Vassar College. Her recent book, The Barbizon: The Hotel That Set Women Free (Simon and Schuster, 2021), is a New York Times Editor's Choice and has received international press coverage, with reviews in the New Yorker, the New York Times, the Washington Post, The Guardian's Sunday Observer and The London Times, among others. It has been optioned by HBO and Emilia Clarke (Game of Thrones), and foreign rights have been sold to Italy, Spain, Hungary, South America, China, Russia and South Korea.  In addition, Paulina is a well-known scholar of everyday life and communism behind the Iron Curtain, starting with her groundbreaking book, The Greengrocer and His TV, which cast the first line in what is now a new field of study.  She lives in New York City with her husband and teenage daughter.
Dr. Meghan Brown is a biology professor at Hobart and William Smith Colleges (Geneva, NY), where she studies and teaches about the critical role humans play in shaping our Earth home. Her non-fiction publications address questions such as: How does climate change impact organisms in mountain lakes? Did Cuba's Revolution shape its modern ecology? What role do non-native species play in the conservation of vulnerable environments? She is a Fulbright fellow, a National Science Foundation grantee, and a recently featured scientist in National Geographic.
Facebook: Meghan Smith Brown
Twitter: @aladybiologist
YouTube: Meghan E Brown
Virginia Buckingham is the author of On My Watch: A Memoir, a chronicle of her journey to wholeness after being blamed personally for the 9/11 attacks as head of Boston's Logan Airport. She worked in varying roles at Pfizer, Inc. for 14 years, including as vice president of corporate affairs overseeing the company's digital and social corporate channels and public affairs platforms. Prior to joining Pfizer in 2007, Buckingham was a political columnist and Deputy Editorial Page Editor for the Boston Herald, Boston's number two metro daily. Buckingham was the first woman to serve as chief of staff for two successive Massachusetts governors and she was the first woman named chief executive officer of the Massachusetts Port Authority, operator of Boston's Logan International Airport and the Port of Boston. Buckingham appears frequently as a political commentator on WCVB-TV, Boston's ABC affiliate. In 2015, she was selected for the inaugural class of the Presidential Leadership Scholars program, a joint initiative of the presidential libraries of Presidents George W. Bush, William Clinton, George H.W. Bush and Lyndon Johnson. Completing On My Watch was her presidential leadership project, a core component of the program.
Facebook: /virginia.buckingham.10/
Instagram: /virginiabuckingham1/
Twitter: @VirginiaBuckin1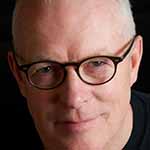 Kevin Carey* is Coordinator of Creative Writing at Salem State University. Publications include: The Beach People (2014) from Red Bird Chapbooks and three books of poetry, The One Fifteen to Penn Station (2012), Jesus Was a Homeboy (2016), which was an Honor book for the Paterson Literary Prize,  and Set in Stone (2020), all from CavanKerry Press. Kevin is also a playwright and a filmmaker. Among his films are two co-directed & co-produced documentary films about poets, All That Lies Between Us and Unburying Malcolm Miller. Kevin has also co-authored a screenplay Peter's Song which won Best Screenplay at the New Hampshire Film Festival in 2009. His latest stage play The Stand or Sal is Dead, a murder mystery comedy, premiered at the Actor's Studio in Newburyport, MA in June 2018. His new crime novel, Murder in the Marsh, from Darkstroke Books, was released in October 2020.
Facebook: /kevin.carey.9843
Instagram: @kevincareywriter
Twitter: @kcarey127
Website: Kevincareywriter.com
YouTube: channel/UCkvhcytvpbBLHUn5hfR8twQ
Alexandra Chang is the author of Days of Distraction. She is from Northern California, and currently lives in Philadelphia with her husband, and their dog and cat.
Website:  www.alexandrachang.com
Twitter:  @alexandra_chang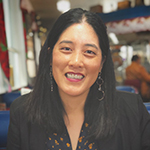 Victoria Chang's poetry books include OBIT, Barbie Chang, The Boss, Salvinia Molesta, and Circle. OBIT was named a New York Times Notable Book and a TIME best book of the year. The book received the Los Angeles Times Book Prize, the Anisfield-Wolf Book Award, and the PEN Voelcker Award. It was also long-listed for a National Book Award and named a finalist for the National Book Critics Circle Award and the Griffin International Poetry Prize. Her children's picture book, Is Mommy?, was illustrated by Marla Frazee and published by Beach Lane Books/Simon & Schuster. It was named a New York Times Notable Book. Her middle grade novel, Love, Love was published by Sterling Publishing. She has received a Guggenheim Fellowship, a Sustainable Arts Foundation Fellowship, the Poetry Society of America's Alice Fay Di Castagnola Award, a Pushcart Prize, a Lannan Residency Fellowship, and a Katherine Min MacDowell Colony Fellowship. She lives in Los Angeles and is the Program Chair of Antioch's Low-Residency MFA Program.
Website: victoriachangpoet.com
P. Djeli Clark is the author of the novel A Master of Djinn, and the award-winning and Hugo, Nebula, and Sturgeon nominated author of the novellas Ring Shout, The Black God's Drums and The Haunting of Tram Car 015. His short stories have appeared in online venues such as Tor.com, Heroic Fantasy Quarterly, Beneath Ceaseless Skies, and in print anthologies including, Griots  and Hidden Youth.
Website: pdjeliclark.com
Twitter: @pdjeliclark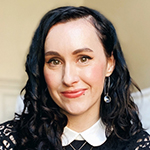 Lyndall Clipstone writes about monsters and the girls who like to kiss them. A former youth librarian who grew up running wild in the Barossa Ranges of South Australia, she currently lives in Adelaide, where she tends her own indoor secret garden. She has a Bachelors in Creative Writing and a Graduate Diploma in Library and Information Management. Her debut novel, Lakesedge, will be published by Henry Holt, Titan UK and Pan Macmillan Australia in Fall 2021 with a sequel, Forestfall, to publish in Fall 2022.
Instagram/Twitter: @lkclipstone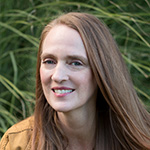 Julie Carrick Dalton's debut novel Waiting for the Night Song has been named to Most Anticipated 2021 book lists by CNN, Newsweek, USA Today, Parade, Buzzfeed, and others, and was an Amazon Best Book of the Month. Her work has appeared in The Boston Globe, BusinessWeek, Chicago Review of Books, Lit Hub, Electric Literature, Orion, and other publications. A Tin House, Bread Loaf Environmental Writer's Conference, and GrubStreet Novel Incubator alum, Julie is a member of the Climate Fiction Writers League and is a frequent speaker on the topic of Fiction in the Age of Climate Crisis. She contributes to The Writer Unboxed and DeadDarlings writers' blogs. Mom to four kids and two dogs, Julie also owns a small farm in rural New Hampshire. Her second novel, The Last Beekeeper, will be released in early 2023.
Facebook: /julie.c.dalton.5/
Instagram: @juliecdalton
Twitter: @juliecardalt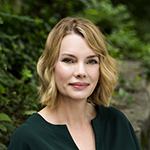 Fiona Davis is a New York Times bestselling author of historical fiction set in iconic New York City buildings, including The Dollhouse, The Address, and The Lions of Fifth Avenue, which was a Good Morning America book club pick. She first came to New York as an actress but fell in love with writing after getting a master's degree at Columbia Journalism School. Her books have been translated into over a dozen languages and she's based in New York City.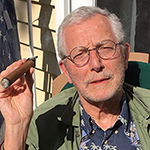 Jim DeFilippi has published 30 books, including novels, crime fiction, humor, literary fiction, history, stage drama, screenplays, even some poetry, a children's story, and a cookbook. His books have been called, "Suspenseful, often hilarious" (Newsday), "Excellently paced and imaginatively told" (Publishers Weekly), "Surpassingly fresh" (Booklist), "Precise and pithy" (The Library Journal), and "Moving, funny, intimately tragic" (Philadelphia Enquirer).
Website: https://brownfedorabooks.weebly.com/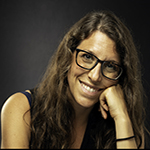 Alena Dillon is the author of Mercy House, a Library Journal Best Book of 2020, which has been optioned as a television series produced by Amy Schumer, as well as The Happiest Girl in the World, a Good Morning America pick, and My Body Is A Big Fat Temple, a memoir of pregnancy and early parenting. Her work has appeared in publications including LitHub, River Teeth, Slice Magazine, The Rumpus, and Bustle. She teaches creative writing and lives on the north shore of Boston with her husband, son, and black Lab.
Facebook: /TheAlenaDillon
Instagram: @Alena.dillon
Twitter: @TheAlenaDillon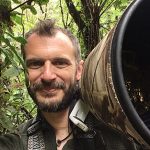 Jon Dunn* is a natural history writer based in the Shetland Isles, UK. An accomplished all-round naturalist and Fellow of the Linnean Society of London, Jon is the author of the critically acclaimed botanical bestseller Orchid Summer (Bloomsbury, 2018) and, most recently, The Glitter in the Green (Basic Books, 2021), a deep dive into the world of hummingbirds. His writing features in many popular wildlife magazines, including BBC Wildlife, and his photography has appeared in newspapers all over the world, including The Wall Street Journal, La Repubblica, and The Shetland Times. Jon lives in one of Europe's great wildlife habitats, with otters literally on his doorstep, and summer evenings spent watching harbour porpoises from the kitchen window. Once stalked by a puma whilst birding on the edge of Mexico's Sierra Madre Occidental, he generally prefers experiencing wildlife on his own terms and not as part of the food chain.
Instagram: @dunnjons/?hl=en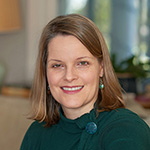 Jennifer Dupee's debut novel, The Little French Bridal Shop, was chosen as Good Housekeeping magazine's April 2021 Book of the Month. She is a graduate of Brown University, where she received her honors in Creative Writing. She is an active member of the Grub Street writing community in Boston and has published in The Feminist Press. She was a semi-finalist for the 2016 James Jones First Novel Competition and a semi-finalist for the 2016 Faulkner-Wisdom competition. Jennifer lives in a historic house just outside of Boston with her family and is currently at work on her next two novels.
Facebook:/jenniferdupeeauthor
Instagram: @jendupee/
Twitter: @JenniferDupee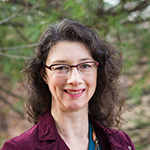 Carrie Finison began her literary career at the age of seven with an idea, a box of markers, and her father's typewriter. She has been writing off and on ever since, though she has (somewhat regretfully) traded in the typewriter for a laptop. She is the author of Dozens Of Doughnuts (Putnam, 2020), Don't Hug Doug (Putnam, 2021), and Hurry, Little Tortoise (Random House, 2022). When she's not writing, Carrie enjoys reading mystery novels, trying new recipes, and curling up on the couch for family movie nights. She lives outside Boston with her husband, son, daughter, and two cats who permit her to write in their cozy attic office.
Twitter: @CarrieFinison
Website: carriefinison.com
Laurette Folk's fiction, essays, and poems have been published in Waxwing, Gravel, Brilliant Flash Fiction, Boston Globe Magazine, and Best Small Fictions. Her first novel, A Portal to Vibrancy, won the Independent Press Award for New Adult Fiction. Her second novel, The End of Aphrodite, won the Eric Hoffer Award for General Fiction and is described by Kirkus Reviews as "[A] haunting and poignant reflection on grief, spirituality, and the loving bonds that provide guidance and sustenance." Laurette is a Pushcart Prize and Best of the Net nominee and a graduate of the Vermont College MFA in Writing program.
Facebook: Laurette Viteritti-Folk
Website: laurettefolk.com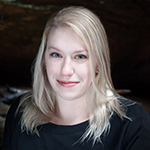 Genevieve Gornichec earned her degree in history from The Ohio State University, but she got as close to majoring in Vikings as she possibly could, and her study of the Norse myths and Icelandic sagas became her writing inspiration. She lives in Cleveland, Ohio. The Witch's Heart is her debut novel.
Facebook: /gengornichec
Twitter: @gengornichec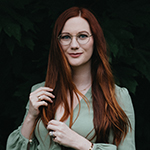 Rachel Griffin lives just outside of Seattle with her husband and dog, Doppler. She was fortunate enough to witness the 2017 total solar eclipse and became a certified weather spotter for the National Weather Service while doing research for this project. The Nature of Witches is her debut.
Website: rachelgriffinbooks.com

Jane Healey* is the bestselling author of The Secret Stealers, The Beantown Girls, and The Saturday Evening Girls Club. Jane is also the founder of Historical Happy Hour, a monthly online interview series featuring the hottest authors in the historical fiction genre. She shares a home north of Boston with her husband, two daughters, and two cats. When she's not writing historical fiction, she enjoys running, reading, cooking, and going to the beach. Twitter: @HealeyJane
Website: janehealey.com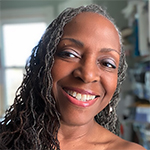 For her work in illustrating children's literature, Ekua Holmes has received a Caldecott Honor, Coretta Scott King's John Steptoe New Talent Illustrator Award, Robert Siebert Medal, Horn Book Awards and many others. She currently serves as Commissioner and Vice-Chair of the Boston Art Commission, which oversees placement and maintenance of public works of art on and in City of Boston properties. She is also currently Associate Director at the Center for Art and Community Partnerships at MassArt. Much of her artwork is inspired by her experiences growing up in Roxbury, MA.
Katherine Howe* is a novelist and historian of America. She holds a bachelor of arts in art history and philosophy from Columbia and a master of arts in American and New England Studies from Boston University, where she has also done doctoral work. She is the author of the New York Times bestsellers The Physick Book of Deliverance Dane and The House of Velvet and Glass, as well as the Massachusetts Book Award winning young adult novel Conversion. She also served as the editor of The Penguin Book of Witches. Her next book is Vanderbilt: the Rise and Fall of an American Dynasty, co-authored with CNN's Anderson Cooper, out from Harper on September 21, 2021. She lives with her family in New England and New York City where she is at work on a new novel.
Facebook: /katherinebhowe/
Instagram/Twitter: @katherinebhowe
Website: katherinehowe.com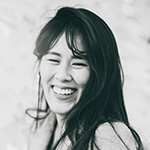 June Hur was born in South Korea and raised in Canada, except for the time when she moved back to Korea and attended high school there. She studied History and Literature at the University of Toronto. She began writing her debut novel after obsessing over books about Joseon Korea. When she's not writing, she can be found wandering through nature or journaling at a coffee shop. She is the author of The Silence of Bones, The Forest of Stolen Girls, and The Red Palace, published by Feiwel & Friends/Macmillan, and she currently lives in Toronto with her husband and daughter.
Instagram: @junehwrites
Twitter: @WriterJuneHur
A native of Chicago's South Side, Nancy Johnson* worked for more than a decade as an Emmy-nominated, award-winning television journalist at CBS and ABC affiliates in markets nationwide. Her debut novel, The Kindest Lie, has been reviewed by The New York Times, The Washington Post, and Los Angeles Times, and is featured on Entertainment Weekly's Must List. It's been named one of the most anticipated books of 2021 by Newsweek, O, the Oprah Magazine, Shondaland, NBC News, Marie Claire, ELLE, The Chicago Tribune, The New York Post, Good Housekeeping, Parade, Refinery29, and more. Booksellers nationwide selected her novel as an Indie Next pick and librarians chose it for LibraryReads. Nancy's work has been published in Real Simple and O, The Oprah Magazine. A graduate of Northwestern University and the University of North Carolina at Chapel Hill, she lives in downtown Chicago and manages brand communications for a large nonprofit.
Instagram: @nancyjauthor
Twitter: @NancyJAuthor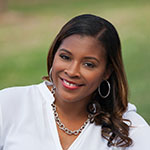 Sadeqa Johnson is the award-winning author of four novels, including Yellow Wife. Her accolades include the National Book Club Award, the Phillis Wheatley Book Award, and the USA Best Book Award for Best Fiction. She is a Kimbilio Fellow, former board member of the James River Writers, and a Tall Poppy Writer. Originally from Philadelphia, she currently lives near Richmond, Virginia, with her husband and three children.
Facebook: Sadeqajohnson
Instagram: @SadeqaSays
Twitter:  @SadeqaSays
Website: SadeqaJohnson.net
YouTube: SadeqaJohnson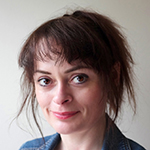 Jess Kidd was brought up in London as part of a large family from County Mayo. Her debut Himself was shortlisted for the Irish Book Awards in 2016, the Authors' Club Best First Novel Award 2017 and long-listed for the John Creasey New Blood Dagger 2017. Jess won the 2016 Costa Short Story Award. Her second novel The Hoarder was shortlisted for the Kerry Group Irish Novel of the Year 2019 and long-listed for the 2020 International Dublin Literary Award. Her latest book, the Victorian detective tale Things in Jars, was hailed as one of The Times' Best Books of 2019, winner of the Dracula Society Children of the Night Award and described by the NYT Book Review as "utterly mesmerising… A triumph." Jess' first book for children, Everyday Magic, was published on April 1, 2021. All three novels are under film/tv option and Jess is in high demand to develop her own original TV and film projects.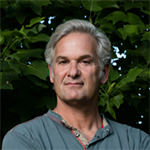 Stephen P. Kiernan, award-winning journalist and novelist, has had more than four million words in print. His latest novel is Universe of Two. He also wrote the novels The Curiosity (now in television series development), The Baker's Secret (a regional bestseller), and The Hummingbird. He has written two nonfiction books, Last Rights and Authentic Patriotism. His work has been translated into many languages. Stephen was born in Newtonville, NY, the sixth of seven children. A graduate of Middlebury College, he received a Master of Arts degree from Johns Hopkins University and a Master of Fine Arts degree from the University of Iowa Writers' Workshop. He lives in Vermont.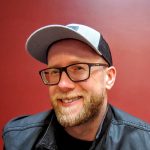 TJ Klune is the New York Times and USA Today bestselling, Lambda Literary Award-winning author of The Extraordinaries, The House in the Cerulean Sea, and more. Being queer himself, TJ believes it's important—now more than ever—to have accurate, positive, queer representation in stories. The Extraordinaries was TJ Klune's YA debut.
Facebook: /tjklunebooks
Instagram: @tjklunebooks/
Twitter:  @tjklune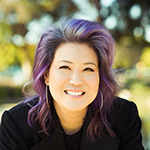 Jenny Lee is a television writer and producer who has worked on BET's Boomerang, IFC's Brockmire, Freeform's Young & Hungry, and the Disney Channel's number-one-rated kids' show, Shake It Up. Jenny has previously published humor essay collections and middle grade novels, and Anna K was her debut YA. She lives in Los Angeles with her husband and 135-pound Newfoundland, Gemma (and yes, it's a toss-up on who's walking who every day).
Instagram: @jennyleewrites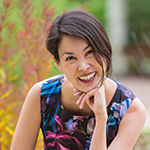 Stacey Lee is the critically acclaimed author of the novels Luck of the Titanic, The Downstairs Girl, Under a Painted Sky and Outrun the Moon, the winner of the PEN Center USA Literary Award for Young Adult Fiction and the Asian/Pacific American Library Association Award for Literature. She is a fourth generation Chinese-American and a founding member of We Need Diverse Books.  Born in Southern California, she graduated from UCLA and then got her law degree at UC Davis King Hall.  She lives with her family outside San Francisco .
Instagram / Twitter: @staceyleeauthor
Website: www.staceyhlee.com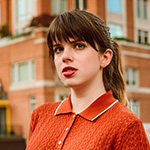 Victoria Lee grew up in Durham, North Carolina, where she spent her childhood writing ghost stories and fantasizing about attending boarding school. She has a Ph.D. in psychology, which she uses to overanalyze fictional characters and also herself. Lee is the author of A Lesson in Vengeance as well as The Fever King and its sequel, The Electric Heir. She lives in New York City with her partner, cat, and malevolent dog.
Instagram/Twitter: @sosaidvictoria
Website: victorialeewrites.com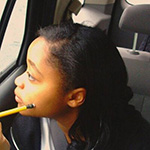 Jessica Lewis is a Black author and receptionist from Alabama. She has a degree in English Literature and Animal Science (the veterinarian plan did not work out). She lives with her way-funnier-than-her grandmother, who answers all of her wild questions about ghosts and zombies and werewolves (even if she's annoyed about it). When she isn't writing or working, she enjoys watching cooking or HGTV-type home shows. To learn more about Lewis, find updates on her debut novel, Bad Witch Burning, and learn about her other books, follow her online.
Twitter: @JLew100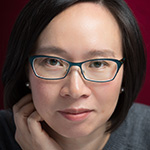 Malinda Lo is the critically acclaimed and bestselling author of several young adult novels, including Last Night at the Telegraph Club, which received eight starred reviews and was named by Oprah Magazine as one of the 50 Best LGBTQ Books That Will Heat Up the Literary Landscape in 2021. Her debut novel Ash, a lesbian retelling of Cinderella, was a finalist for the William C. Morris YA Debut Award, the Andre Norton Award for YA Science Fiction and Fantasy, the Mythopoeic Fantasy Award, and was a Kirkus Best Book for Children and Teens. She has been a three-time finalist for the Lambda Literary Award. Malinda's short fiction and nonfiction have been published by The New York Times, NPR, Autostraddle, The Horn Book, and multiple anthologies. She lives in Massachusetts with her partner and their dog.
Instagram/Twitter: @malindalo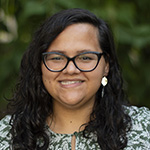 Crystal Maldonado is a young adult author living in western Massachusetts with her husband, daughter, and dog. Her debut novel, Fat Chance, Charlie Vega (Holiday House), was released on February 2021. By day, she is a social media strategist working in higher ed, and by night, a writer. Her work has been published in the Hartford Courant, Buzzfeed, and Latina Magazine.
Instagram/Twitter: @crystalwrote
Website: crystalwrote.com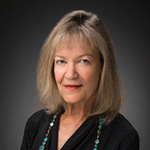 Deirdre McNamer is the author of five novels: Aviary, Rima in the Weeds, One Sweet Quarrel, My Russian, and Red Rover, which was a winner of the Montana Book Award and was named a best book of the year by Artforum, the Washington Post, and the Los Angeles Times. Her essays, short fiction, and reviews have appeared in the New Yorker, Ploughshares, the New York Times, and Outside, among other venues. She has taught writing at Cornell University, Williams College, Ohio State University, the University of Oregon, the University of Alabama, the University of Montana, and the Bennington Writing Seminars, where she currently teaches in the low-residency MFA program. She lives in Missoula, Montana.
Website: deirdremcnamer.com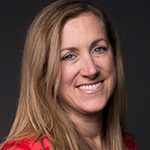 Jamie Michalak is the author of many children's books, including Dakota Crumb: Tiny Treasure Hunter, illustrated by Kelly Murphy, which Kirkus described as "a delightful, entertaining romp with lots of surprises!" She also wrote Frank and Bean, illustrated by Bob Kolar; the highly praised Joe and Sparky early readers series, illustrated by Frank Remkiewicz; and the forthcoming picture book biography Niki Nakayama: A Chef's Tale in 13 Bites, co-written with Debbi Michiko Florence and illustrated by Yuko Jones, and many more. When not writing, she can often be found singing off-key, drinking too much coffee, or hanging out with her two sons. Jamie lives with her family in Barrington, Rhode Island.
Instagram: @jamiemichalakbooks
Twitter: @Jamie_Michalak
Website: jamiemichalak.com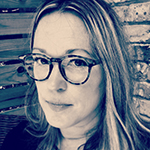 Jennifer Moffett is the author of debut YA thriller Those Who Prey (A Boston Public Library Teen Central Staff Pick) about a shy college student who is seduced into joining a campus cult in '90s Boston, and a forthcoming novel (2022) published by Atheneum Books for Young Readers/Simon & Schuster. After working in New York City for various animated television series, which included Arthur and Disney's Doug, she received her master's in Creative Writing from the University of Mississippi. Her short stories and poems have appeared in various literary journals, including New Orleans Review and descant, where she is an Associate Fiction Editor. She teaches creative writing on the Mississippi Gulf Coast, where she can be found wrangling three cats, two dogs, and the occasional alligator.
Twitter: @jbmoffett1
Website: jbmoffett.com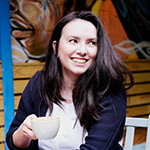 Goldy Moldavsky was born in Lima, Peru, and grew up in Brooklyn, where she still lives. Her novels include the New York Times bestseller, Kill the Boy Band, No Good Deed, and the upcoming The Mary Shelley Club (Henry Holt Books, 2021); her love of '80s movies, '90s boy bands, and horror flicks hugely influences her work.
Instagram/Twitter: @goldywrites
Laura Taylor Namey is the New York Times bestselling author of Reese's Book Club pick A Cuban Girl's Guide to Tea and Tomorrow, and The Library of Lost Things. A proud Cuban-American, she can be found hunting for vintage treasures and wishing she was in London or Paris. She lives in San Diego with her husband and two children. This former teacher writes young adult novels featuring quirky teens learning to navigate life and love. She holds a B.A. in Elementary Education from the University of San Diego and is the winner of the Peggy Miller Award for excellence in young adult fiction. Her third novel is forthcoming from Atheneum Simon and Schuster fall 2021.
Instagram: @laura_namey
Twitter: @LauraTNamey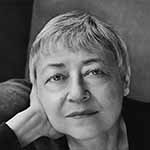 Sigrid Nunez has published eight novels, including the international bestseller, The Friend, winner of the 2018 National Book Award, and, most recently, What Are You Going Through. She is also the author of Sempre Susan: A Memoir of Susan Sontag. Nunez has been the recipient of a Whiting Writer's Award, a Berlin Prize Fellowship, the Rome Prize in Literature, and a Guggenheim, among others. This year, she was elected to membership in the American Academy of Arts and Letters. Her work has been translated into thirty languages. She lives in New York City.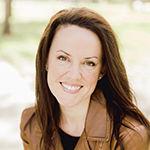 Sarah Penner is the New York Times bestselling author of The Lost Apothecary (Park Row Books/HarperCollins), available now wherever books are sold. The Lost Apothecary will be translated into two dozen languages worldwide. Sarah and her husband live in St. Petersburg, FL with their miniature dachshund, Zoe.
Website: SarahPenner.com.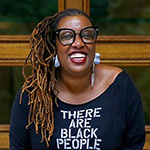 Deesha Philyaw's Deesha Philyaw's debut short story collection, The Secret Lives of Church Ladies, won the 2021 PEN/Faulkner Award for Fiction, the 2020/2021 Story Prize, and the 2020 LA Times Book Prize: The Art Seidenbaum Award for First Fiction and was a finalist for the 2020 National Book Award for Fiction. The Secret Lives of Church Ladies is being adapted for television by HBO Max with Tessa Thompson executive producing.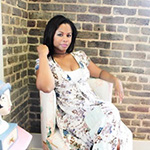 Randi Pink is the author of critically acclaimed and award-winning novels for readers of all ages. Pink's young adult novel, Girls Like Us, was named one of School Library Journal's Best Books of 2019, and National Public Radio suggested teachers and librarians turn her newest novel, Angel of Greenwood, "face-out on the shelves." A native and resident of Birmingham, AL, Randi Pink leverages her unique experience with her southern roots when she writes. Pink is a daughter of the South, born into the rich and troubled histories that surround her. She passionately writes those stories in the hopes of sharing both the beauty and ugliness of our shared past. Randi is a mother, writer, advocate, fighter, friend, and so much more. Through her platform of encouragement, love and truth, Randi connects with her loyal readers through her short stories, web series, novels, scripts and public journal entries.
Instagram/Twitter: @randi_pink
In 1985, Dr. Chuck Radis moved to Peaks Island with his wife, Sandi, and children, Molly and Kate. In addition to clinic days on Peaks Island and Chebeague Island, he traveled regularly by boat to the outer islands of Casco Bay, logging more than 100 house calls each year. His memoir, Go by Boat, was published this spring by Down East Publishing. A second book, Island Medicine, is scheduled for release in the spring of 2022. "With his affecting and frequently surprising true-life stories, he joins the ranks of writing physicians such as Abraham Verghese and the late Richard Selzer—Lloyd Sachs, Chicago Tribune.
Website: www.doctorchuckradis.com
Khalisa ( Kha-leesah) Rae is an award-winning poet, actvist, and journalist based in Durham, NC. She is the Gen Z Culture Editor at Blavity News and the author of debut collection, Ghost in a Black Girl's Throat from Red Hen Press 2021. Her articles appear in Vogue, Autostraddle, Catapult, LitHub, Bitch Media, NBC-BLK, and others. Her power-packed poetry in Electric Lit, Pinch, Tishman Review, Frontier Poetry, Rust & Moth, PANK, HOBART, among countless others. Currently, she serves as Asst. Editor of Glass Poetry, co-founder of Think in Ink and the Women of Color Speak reading series. Her second collection, Unlearning Eden is forthcoming from White Stag Publishing in 2022.
Facebook: /khalisarae
Twitter: k_lisarae
Website: https://khalisarae.com/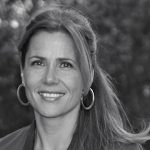 Katrin Schumann* is the author of the Washington Post and Amazon Charts bestseller The Forgotten Hours and the historical novel, This Terrible Beauty. Born in Freiburg, Germany, she lives in Boston and Key West. She is the program coordinator for the Key West Literary Seminar, teaches at GrubStreet in Boston, and was an instructor in PEN's Prison Writing Program. Katrin has been granted numerous fiction residencies and is the author of several nonfiction books. Her work has been featured on Today and Talk of the Nation and in the London Times, among others. She studied languages at Oxford and journalism at Stanford.
Facebook:/katrinschumannbooks/?modal=admin_todo_tour
Instagram/Twitter: @katrinschumann
Website: www.katrinschumann.com
After a career in undergraduate counseling, Laura Sibson* pursued an MFA from Vermont College of Fine Arts. When she's not drinking impossibly strong coffee while writing, you can find her running the neighborhood streets or hiking with her dog. She lives in Philadelphia with her family. Laura teaches creative writing at Arcadia University and at the Highlights Foundation. The Art of Breaking Things, her debut novel, was named on YALSA's Best Fiction for Young Adults 2020. Her second young adult novel with Viking, Edie In Between, comes out in August 2021 and parts of it were inspired by a trip to Salem in 2019.
Instagram: @lauraosibson
Twitter: @LauraSibson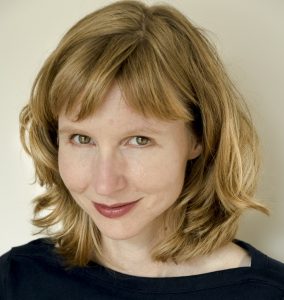 Janet Skeslien Charles** is originally from Montana and loved languages from an early age. As a child, she lived on the same street as a war bride and enjoying learning French phrases. Janet grew up during the Cold War in the 1980s and was interested in peeking behind the Iron Curtain. After teaching English in Ukraine for two years, she wrote Moonlight in Odessa, a book about the booming business of email-order brides. It was translated into 10 languages. Her shorter work has appeared in revues such as the Sydney Morning Herald, LitHub, and Montana Noir. After Odessa, Janet moved to Paris. She first became interested in the incredible true story of the librarians who stood up to the Nazi 'Library Protector' when she worked as the programs manager at the American Library in Paris. Her novel The Paris Library is a New York Times bestseller and has been published in 35 languages.
Facebook: @jskesliencharles
Instagram: jskesliencharles
Twitter:  @skesliencharles
YouTube: Janet Skeslien Charles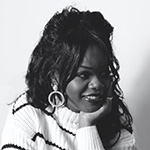 Of Jamaican heritage, Ciannon Smart grew up in a small town in the south-east of England. As the only daughter in a house full of boisterous sons, she developed a voracious appetite for reading from an early age, preferring anarchy in stories rather than real life. Her debut YA fantasy duology, beginning with Witches Steeped in Gold, released in 2021 (HarperTeen US, Hot Key Books UK). In YA she loves her heroines exactly as she loves her villains: willful, wily, and unpredictable. When not writing, Ciannon can be found reading, painting, or taking the long way home to listen to a good song more than once.
Instagram: @authorciannonsmart
Twitter: @CiannonS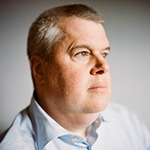 Lemony Snicket is the author of far too many books, including the four volume All the Wrong Questions and the thirteen volume A Series of Unfortunate Events. His new book, Poison for Breakfast, publishes fall 2021. When inconvenience or treachery prohibits him from making an appearance, Mr. Snicket is represented by Daniel Handler, author of seven unnerving novels himself.
Website: www.danielhandler.com
Carl Stevens has worked as a radio reporter since 1983, much of that time in Boston, at WBZ Radio. He is an award-winning reporter, having received the Edward R. Murrow award multiple times for writing. He got to know Virginia Buckingham during the course of his job, and it's his great pleasure to speak with her about her book during the Salem Literary Festival.
Instagram: @carl_wbz
Twitter: @carlwbz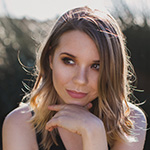 Krystal Sutherland is the New York Times bestselling author of three books. Her first, Chemical Hearts, was published in over 20 countries and was named by the American Booksellers Association as one of the best debuts of 2016. The film adaptation, produced by Amazon Studios, stars Lili Reinhart (Riverdale) and Austin Abrams (Euphoria); Krystal served as an executive producer on the project. Her second novel, A Semi-Definitive List of Worst Nightmares, was published to critical acclaim in 2017 and is currently in development as a TV series with Yellow Bird US. In 2018, Krystal appeared on the annual Forbes "30 Under 30" list. Originally from Australia, she has lived on four continents and currently calls London home. Her latest novel for young adults, House of Hollow, was released by Penguin in spring 2021 and became an instant bestseller.
Instagram/Twitter: @km_sutherland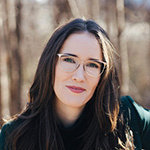 Adrienne Tooley* was born and raised in the desert suburbs of Southern California. She grew up in the theater, earning her B.A. in Musical Theatre from Point Park University. She and her wife currently live in New York City where she works in hospitality tech. In addition to writing novels she is also a singer/songwriter and has released several EPs which are available on Spotify and other streaming sites. Her debut novel, Sweet & Bitter Magic, is out now from S&S/McElderry. Her second novel, Sofi and the Bone Song, will release from S&S/McElderry in 2022.
Instagram/Twitter: @adriennetooley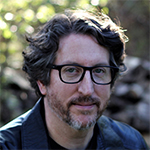 Paul Tremblay has won the Bram Stoker, British Fantasy, and Massachusetts Book awards and is the author of Survivor Song, Growing Things, The Cabin at the End of the World, Disappearance at Devil's Rock, A Head Full of Ghosts, and the crime novels The Little Sleep and No Sleep Till Wonderland. His essays and short fiction have appeared in the Los Angeles Times, New York Times, and numerous year's-best anthologies. He has a master's degree in mathematics and lives outside Boston with his family.
Facebook: https://www.facebook.com/profile.php?id=100050415373059
Instagram/Twitter: @paulgtremblay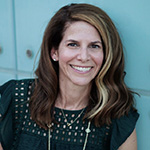 Amy Trueblood* grew up in Southern California only ten minutes from Disneyland which sparked an early interest in storytelling. Her debut, Nothing But Sky, was a Spring 2018 Junior Library Guild selection. Her second novel, Across a Broken Shore, also a JLG selection, was recently selected by ALA as a 2020 Best Feminist Book in Children's Literature and won the Gold Medal for Historical Fiction in both the Independent Publisher Book Awards and Moonbeam Children's Awards. When not writing, Amy can be found drinking her favorite iced tea or putting together a playlist for her next book!
Instagram: @atruebloodwrites
Twitter: @atrueblood5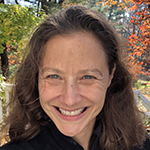 Daphne Uviller is the author of the novels Super in the City, Hotel No Tell, and Wife of the Day—the Zephyr Zuckerman series—which were optioned for television by Paramount Pictures and Silver Lake Entertainment. She is the co-editor of the anthology Only Child: Writers on the Singular Joys and Solitary Sorrows of Growing Up Solo. Daphne is a former Books and Poetry editor at Time Out New York, and her reviews, profiles, and articles have been published in The Washington Post, The New York Times, Newsday, The Forward, New York Magazine, Allure, and Self, for which she wrote an ethics column. She lives in Sleepy Hollow, NY, with one husband, one dog, and two teenagers.
FB: /DaphneUviller
Goodreads: https://www.goodreads.com/author/show/110788.Daphne_Uviller
Instagram: @daphneuviller@hotmail.com
Twitter: @daphneuviller
Website: www.daphneuviller.com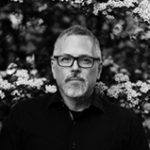 Called "the weird Thoreau" by The New Yorker, Jeff VanderMeer has been a three-time World Fantasy Award winner and 15-time nominee.  His NYT-bestselling Southern Reach trilogy has been translated into over 35 languages. The first novel, Annihilation, won the Nebula Award and Shirley Jackson Award, and was made into a movie by Paramount in 2018. Recent works include Dead Astronauts, Borne (a finalist for the Arthur C. Clarke Award), and The Strange Bird. These novels, set in the Borne universe, are being developed for TV by AMC and continue to explore themes related to the environment, animals, and our future.  Hummingbird Salamander has been optioned by Netflix and Michael Sugar. He lives in Tallahassee, Florida, with his internet-famous cat Neo, and a yard full of native plants.
Website: jeffvandermeer.com
Twitter: @jeffvandermeer
Facebook: @Jeff VanderMeer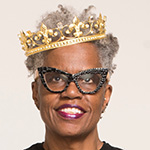 Tricia Elam Walker is an award-winning author, educator and recovered lawyer. Her first novel, Breathing Room, was published by Simon & Schuster/PocketBooks in 2001. Her work has appeared in The Washington Post, The Baltimore Sun, Essence and other publications. She has provided commentary for NPR, CNN, the BBC and more. Tricia's short stories are included in the O.Henry Prize Stories, New Stories from the South and other anthologies and her essays are published in Father's Songs, Dream Me Home Safely, It's All About Love and more. Several of her plays have been produced and her first children's book, Nana Akua Goes to School, was published by Random House in June 2020. Her second, Dream Street, also via Random House, comes out in September 2021. She is an Assistant Professor of Creative Writing at Howard University and resides in Takoma Park, MD, with her husband.
Facebook: /Tricia Elam Walker
Instagram: @triciabreathing and @triciawriting
Twitter: @triciabreating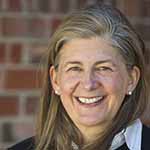 S. Kirk Walsh is a writer living in Austin, Texas. Her work has been widely published in The New York Times Book Review, Longreads, StoryQuarterly, and Electric Literature, among other publications. Over the years, she has been a resident at Ucross, Yaddo, Ragdale, and Virginia Center for the Creative Arts. Walsh is the founder of Austin Bat Cave, a writing and tutoring center that provides free writing workshops for young writers throughout Austin. The Elephant of Belfast is her first novel.
Instagram/Twitter: @skirkwalsh/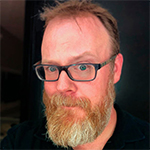 Chuck Wendig is the New York Times bestselling author of Star Wars: Aftermath, as well as the Miriam Black thrillers, the Atlanta Burns books, Zer0es/Invasive, Wanderers, and  Book of Accidents (July 2021). He's also worked in a variety of other formats, including comics, games, film, and television. A finalist for the John W. Campbell Award for Best New Writer and the cowriter of the Emmy-nominated digital narrative Collapsus, he is also known for his books about writing. He lives in Pennsyltucky with his family.
Instagram: @chuck_wendig
Twitter: @ChuckWendig
Website: www.terribleminds.com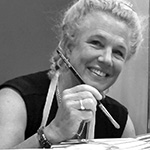 Ashley Wolff has been an artist since she declared herself one at the age of 5. She grew up in Middlebury, VT, and holds a BFA from Rhode Island School of Design. Ashley is the author and/or illustrator of over 70 children's picture books including How to Help a Pumpkin Grow, Baby Bear Sees Blue, Baby Beluga, and the Miss Bindergarten series. She works in a variety of media and is eager to share what she has discovered during years of playing with words, color and paint. Every summer she teaches writing and illustration in the Children's Picture Book Writing & Illustration MFA and certificate programs at Hollins University. One of Ashley's favorite pastimes is traveling to schools and speaking to children about writing, drawing, and using their passion and imagination to help them find their own paths. She lives and works in Leicester, VT.
Facebook: /oakleybobcat
Instagram: @ashley_wolff_art
Twitter: @Ashely Wolff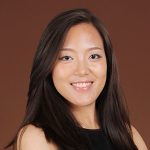 Katie Zhao* is the author of The Dragon Warrior series, How We Fall Apart, and Last Gamer Standing. She grew up in Michigan, where there was little for her to do besides bury her nose in a good book or a writing journal. She graduated from the University of Michigan with a BA in English and a minor in political science; she also completed her master's in accounting there. In her spare time, Katie enjoys reading, singing, dancing (badly), and checking out Instagram-worthy restaurants. She now lives in Brooklyn, New York.
Instagram/Twitter: @ktzhaoauthor