* = Moderator
** = Keynote
Check back here for author updates!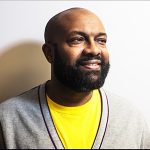 Jabari Asim is the recipient of a Guggenheim Fellowship and a Pushcart Prize. His work has been included in Best American Poetry and Best American Essays. He is the author of eight books for adults, the most recent of which is Yonder, a novel that the New York Times called "spare, gripping, and beautifully rendered." His thirteen books for children include Preaching to the Chickens, Me and Muhammad Ali, and A Child's Introduction to Jazz. He is a professor at Emerson College, where he directs the MFA program in Creative Writing.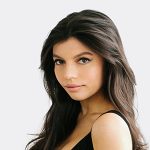 Alex Aster (she/her) is an author of Lightlark as well as award-winning middle grade fiction, including the Emblem Island series, which was published to critical acclaim. Alex graduated summa cum laude from the University of Pennsylvania, where she studied creative writing.
Instagram: @byalexaster
TikTok: @alex.aster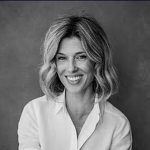 Ashley Audrain's* debut novel The Push was a New York Times, Sunday Times and #1 international bestseller, and a Good Morning America book club pick.  It has sold in 40 territories, and a limited television series is currently in development. She previously worked as the publicity director of Penguin Books Canada, and prior to that, worked in public relations. She lives in Toronto, where she and her partner are raising their two young children. She is working on her second novel.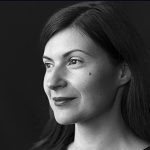 Mona Awad (she/her) is the author of the novel, Bunny, named a Best Book of 2019 by TIME, Vogue, and the New York Public Library. It was a finalist for the New England Book Award and a Goodreads Choice Award. It is currently in development for film with Jenni Konner and New Regency Productions. Awad's first novel, 13 Ways of Looking at a Fat Girl, was a finalist for the Scotiabank Giller Prize, winner of the Colorado Book Award and the Amazon Canada First Novel Award. Her writing has appeared in The New York Times Magazine, Vogue, TIME, McSweeney's, Ploughshares, and elsewhere. She teaches fiction at Syracuse University.
Eccentric Boston characters, oddball family members and a garden that pollinators love fascinate Maya Balle. This cast of characters gives inspiration to flash fiction, wedding ceremonies (Maya is an interfaith minister), celebrations of life and ministering to those who want to share their secrets before they die. In her beloved brownstone of fifty-four years, she gave birth to four businesses, raised five children (all adopted from the family who lived for five generations across the street), married the same man twice and will forever be in love with storytelling. For you who know the perils of dementia and Alzheimer's. www. https://reverendmaya.com/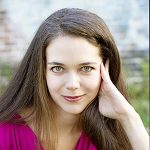 Jennifer Lynn Barnes (she/her) is the #1 New York Times bestselling author of more than twenty acclaimed young adult novels, including The Inheritance Games series, Little White Lies, Deadly Little Scandals, The Lovely and the Lost, and The Naturals series: The Naturals, Killer Instinct, All In, Bad Blood, and the e-novella, Twelve. Jen is also a Fulbright Scholar with advanced degrees in psychology, psychiatry, and cognitive science. She received her Ph.D. from Yale University in 2012 and is a professor of psychology and professional writing.
Twitter @jenlynnbarnes
Website: jenniferlynnbarnes.com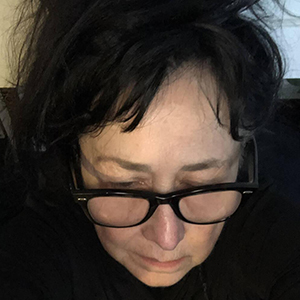 Dara Barrois/Dixon (formerly Dara Wier) is the author of Tolstoy Killed Anna Karenina (Wave Books, 2022). Other titles include In The Still Of The Night (Wave Books, 2017), You Good Thing (Wave Books, 2014), Reverse Rapture (Verse Press, 2005), Hat on a Pond (Verse Press, 2002) and Voyages in English (Carnegie Mellon, 2001). She has received awards from the Lannan Foundation, American Poetry Review, The Poetry Center Book Award, Guggenheim Foundation, National Endowment for the Arts and Massachusetts Cultural Council have generously supported her work. She lives and works in factory hollow in Western Massachusetts.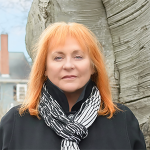 Brunonia Barry* is the New York Times and international bestselling author of The Lace Reader, The Map of True Places, and The Fifth Petal. Her work has been translated into more than thirty languages and has been an Amazon Best of the Month and a People Magazine Pick. Barry was the first American author to win the International Women's Fiction Festival's Baccante Award and was a past recipient of Ragdale Artists' Colony's Strnad Invitational Fellowship as well as the winner of New England Book Festival's award for Best Fiction. Her reviews and articles on writing have appeared in The London Times, The Washington Post, and The Huffington Post. Brunonia served as chairperson of the Salem Athenaeum's Writers' Committee, as Executive Director of the Salem Literary Festival, and as a member of Grub Street's Development Committee. She lives in Salem with her husband, Gary Ward, and their dog, Angel, and has recently finished her fourth novel: The Island of Mother and Daughters.
Instagram/Twitter: @BrunoniaBarry
Website: BrunoniaBarry.com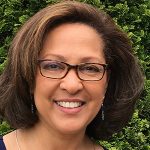 Janet Costa Bates is the author of the NAACP Award nominee Time for Bed, Old House, illustrated by AG Ford, and the upcoming Rica Baptista series. She lives in Massachusetts, where she and her husband enjoy having their grandchildren visit for sleepovers.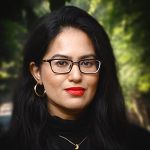 Tanvi Berwah (she/her) is a South Asian writer with a deep love of the stars, the ocean, and the weird. She graduated from the University of Delhi with a Bachelor's and Master's in Literature of English, and always found ways to fit in The Lord of the Rings and Game of Thrones in her academic life. A history and space enthusiast, she would've loved to be an astronomer, had her lack of mathematical skills allowed it. Monsters Born and Made is her debut YA novel. Website: tanviberwah.com.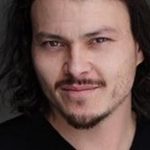 James Bird is a screenwriter and director at the independent film company, Zombot Pictures; his films include We Are Boats and Honeyglue. A California native of Ojibwe descent, he now lives in Swampscott, MA with his wife, the author and actor Adriana Mather, and their son. He is the author of The Brave and The Second Chance of Benjamin Waterfalls.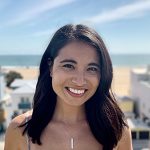 Olivie Blake is the New York Times bestselling author of The Atlas Six and The Atlas Paradox. As Alexene Farol Follmuth, she is also the author of the young adult rom-com My Mechanical Romance. She lives in Los Angeles with her husband, new baby, and rescue pit bull.
Web: olivieblake.com.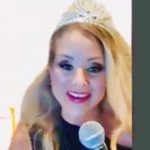 Jenna Blum is the New York Times and internationally bestselling author of novels Those Who Save Us, The Stormchasers, and The Lost Family; the novella "The Lucky One" in the collection Grand Central; and memoir Woodrow on the Bench, about her senior black Lab and what his last seven months taught her (Harper Collins 2021). Jenna is one of Oprah's Top Thirty Women Writers, with her work published in over 20 countries, and as a professional public speaker, she travels internationally and nationally to speak about her work; she has visited over 800 book clubs in the Boston area alone! Jenna is based in Boston, teaching at Grub Street Writers, where she has been running master fiction and novel workshops for over 20 years; she earned her M.A. in Creative Writing for Boston University and was the fiction editor for AGNI Literary Magazine.
Facebook: /JennaBlumAuthor/
Instagram: @jenna_blum
Twitter: @Jenna_Blum
Website: www.jennablum.com
Judy Bolton-Fasman is the author of ASYLUM: A Memoir of Family Secrets from Mandel Vilar Press (2021). Her essays and reviews have appeared in major newspapers, essay anthologies and literary magazines She is the recipient of numerous writing fellowships, a two-time Pushcart Prize nominee and a Best of the Net nominee. Judy is at work on a second memoir.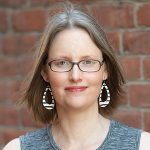 Ann Braden writes books about kids learning to stand up for themselves even when it's hard. Her middle grade novels The Benefits of Being an Octopus and Flight of the Puffin have earned widespread recognition, including NPR's Best Books, Cybil Award finalist, and being named to over a dozen state lists. Ann founded the Local Love Brigade, which sends love postcards to those facing hate. She also founded GunSenseVT, a grassroots group focused on championing common ground on the issue of guns in Vermont, which helped pass landmark gun violence prevention legislation. Previously a middle school teacher, Ann lives in southern Vermont with her husband, two kids, and two insatiable cats. Her next middle grade book, Opinions and Opossums, will be published by Nancy Paulsen Books/Penguin Random House in May 2023.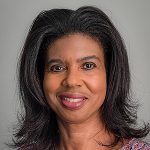 Lisa Braxton* is the author of the novel, The Talking Drum, winner of a 2021 Independent Publisher (IPPY) Book Awards Gold Medal, overall winner of Shelf Unbound book review magazine's 2020 Independently Published Book Award, winner of a 2020 Outstanding Literary Award from the National Association of Black Journalists, and a Finalist for the International Book Awards. In addition to being a novelist, she is an Emmy-nominated former television journalist, an essayist, short story writer and writing instructor. She is also the president of the Greater Boston Section of the National Council of Negro Women whose mission is to lead, empower and advocate for women of African descent, their families and communities. She lives in the Boston, MA area.
Stephanie Buck lives in Salem and is a reader, baker, dabbling writer and animal lover. She works for EBSCO, advocating for open source software in libraries. Among other things, she is a Trustee on the Board for the Salem Athenaeum, and co-chair of the Salem Literary Festival.
Finnian Burnett loves cats, Star Trek, and writing flash fiction, not necessarily in that order. Finn is a doctoral student, college instructor, and manager of an online non-profit writing academy for LGBTQ writers. In their spare time, Finn likes to experiment with adding strange foods to salads and exploring British Columbia. Finn just completed their seventh novel and their novella-in-flash, The Clothes Make the Man, is forthcoming from AdHoc fiction.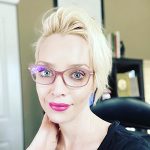 Kira Jane Buxton's debut novel, Hollow Kingdom, was a finalist for the Thurber Prize for American Humor, the Audie Awards, and the Washington State Book Awards, and was named a best book of 2019 by NPR, Book Riot, and Good Housekeeping. She spends her time with three cats, a dog, two crows, a charm of hummingbirds, five Steller's jays, two dark-eyed juncos and a husband.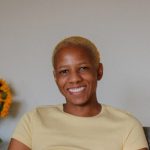 Kacen Callender is the bestselling and award-winning author of multiple novels for children, teens, and adults, including the Stonewall Honor Book Felix Ever After and the National Book Award for Young People's Literature King and the Dragonflies. Callender enjoys playing RPG video games, practicing their art, and focusing on healing and growth in their free time.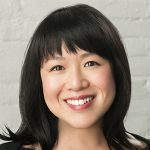 Jessamine Chan's short stories have appeared in Tin House and Epoch. A former reviews editor at Publishers Weekly, she holds an MFA from Columbia University and a BA from Brown University. Her work has received support from the Elizabeth George Foundation, the Bread Loaf Writers' Conference, the Wurlitzer Foundation, Jentel, the Kimmel Harding Nelson Center, the Anderson Center, VCCA, and Ragdale. The School for Good Mothers is her debut novel. She lives in Chicago with her husband and daughter.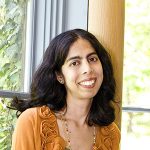 Sheela Chari is the author of several critically acclaimed novels, including her recent book, Karthik Delivers, and The Unexplainable Disappearance of Mars Patel series, based on the Peabody Award-winning mystery podcast. Her other titles include Finding Mighty, a Children's Choice Award finalist; and Vanished, an APALA Children's Literature Honor Book, Edgar Award finalist, and Al's Book Club Pick on the Today Show. Sheela holds an MFA from New York University and is a faculty member of the Vermont College of Fine Arts MFA Program in Writing for Children and Young Adults. She lives in New York.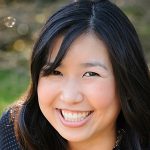 Traci Chee (she/her) is the New York Times bestselling author of The Reader series and a National Book Award finalist. Her previous novel, We Are Not Free, was met with a Printz Honor and Walter Honor in addition to the NBA nomination and received four-starred reviews.
Facebook & Instagram: @TraciCheeAuthor
Twitter: @tracichee
Website: www.tracichee.com
Alena Dillon is the author of Mercy House, a Library Journal Best Book of 2020; The Happiest Girl in the World, a Good Morning America pick; My Body Is A Big Fat Temple, a memoir of pregnancy and early parenting; and Eyes Turned Skyward, a novel forthcoming Fall 2022. Her work has appeared in publications including The Daily Beast, LitHub, River Teeth, Slice Magazine, The Rumpus, and Bustle. She teaches creative writing and lives on the north shore of Boston with her husband, children, black lab, and lots of books.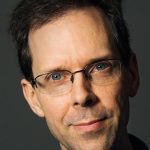 Walter Dixon is a winner of Audible's "#1 Editor's Choice and Customer Favorites" award. He has narrated more than 250 audiobooks, performed in musical theatre, drama and opera productions and professional stand-up comedy. He has voiced commercials, corporate videos, animated features, audio tours for the Guggenheim and other museums and directed/starred in live readings of vintage radio dramas.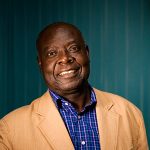 A native of the Republic of Congo, Emmanuel Dongala (he/him) attended college in the U.S. where he earned a B.A. and an M.A. before going to France to earn a Ph.D. in Organic Chemistry. He returned to the Congo to teach until 1998, when he was forced to leave due to the civil war. His friend, the writer Philip Roth, helped him move to the U.S. where he taught at Bard College until his retirement in 2014. Now an American citizen, Dongala writes in French and has published a collection of short stories, a play, and six novels. His books have been translated into a dozen languages. In 1999, Dongala received a Guggenheim Fellowship. In 2003, he was awarded the Fonlon-Nichols Prize by the African Literature Association for "excellence in creative writing and for human rights and freedom of expression." His novel, Johnny Mad Dog, (2002), was selected by the Los Angeles Times Book Review as one of the best books of the year and was made into a film in 2006. His novel, Photo de groupe au bord du fleuve (2010, not yet translated into English) was named "Best French novel of 2010" by the literary magazine LIRE. His latest, The Bridgetower Sonata, was translated into English in 2021.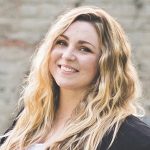 Kristin Dwyer (she/her), author of Some Mistakes Were Made, grew up under the California sun and prayed every day for a cloudy sky. Now Kristin and her spouse are currently raising their mischief makers in the hills of North Carolina, where there is just the right amount of clouds. When she's not writing books about people kissing Kristin is a part-time hair model and full-time TSA PRECHECK. One time a credible news outlet asked for her opinion on K-pop (it was the best day of her life). Please do not talk to her about your fandom, she will try to join.
An interior designer by day, Betsy Ellor lives near the beach in a house filled with color and chaos. When not at her desk, she's usually either hiking, hunting for shells, or chasing either her son or dog. She's the editor for the anthology Heroic Care and the author of the picture book, My Dog is NOT a Scientist which releases this spring from Yeehoo Press.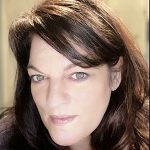 While the first picture books Sorche Fairbank (she/her) ever loved tended to involve animals (church mice, an elephant king, circus koalas, a pig with a talking bone), her nephews' passion for stories about trucks won her over. Trucks on Trucks is her first picture book. She is a literary agent who lives outside of Boston, Massachusetts.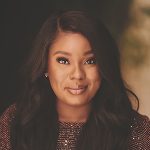 Deborah Falaye (she/her) is a Nigerian-Canadian young adult author of Blood Scion. She grew up in Lagos, Nigeria, where she spent her time devouring African literature, pestering her grandma for folktales, and tricking her grandfather into watching Passions every night. When she's not writing about fierce Black girls with badass magic, she can be found obsessing over all things reality TV.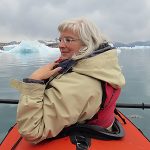 Award-winning novelist Erica Ferencik* has received critical praise for her literary thrillers featuring women who face extreme physical challenges in nature, even as they grapple with internal struggles. Devoted to authenticity, Erica spent weeks in the wilderness of northern Maine as research for her debut novel, The River at Night, which Ruth Ware called "raw, relentless, and heart-poundingly real." For her "hair-raisingly vivid" (Kirkus) follow-up, Into the Jungle, Ferencik journeyed a hundred miles up the Amazon to experience the Peruvian jungle. Now, inspired and informed by a month-long trip to Greenland, Ferencik sets the New York Times, Oprah Daily, Los Angeles Times, and Wall Street Journal's editors' pick, Girl in Ice, in one of the most unforgiving, unforgettable landscapes imaginable.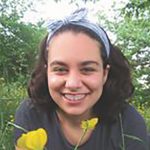 Cristina Fernandez (she/her) is a staff writer at TIME for Kids and a recent Johns Hopkins University graduate who, against all odds, was not a premed but rather studied creative writing and film and media studies. Born and raised in Queens, she talks way too much about superheroes, roller coasters, our current Golden Age of Television, and how much she loves New York bagels. She's been reading and writing books for as long as she can remember and has been known to get lost in the stacks at her local bookstore and spend way too much money cultivating her paperback collection.
Instagram: cristina_writes16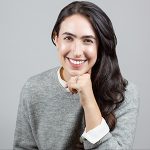 Amanda Foody (she/her) is a New York Times and indie bestselling author of YA and children's fantasy novels, including the All of Us Villains duology, the Wilderlore series, the Shadow Game series, and more.
Instagram: @amandafoody
Website: www.amandafoody.com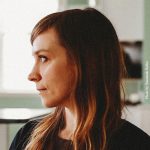 E. B. Goodale is an author, illustrator, and designer whose debut picture book, Windows by Julia Denos, received an Ezra Jack Keats New Illustrator Honor. She also illustrated Here and Now by Julia Denos, The House of Grass and Sky by Mary Lyn Ray, and other books, and is the author-illustrator of Under the Lilacs. Once upon a time, E. B. Goodale worked in a bookstore. She lives in Massachusetts.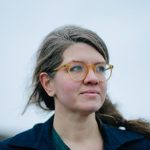 Jessie Greengrass' collection of short stories, An Account of the Decline of the Great Auk, According to One Who Saw It won the Edge Hill Prize, a Somerset Maugham Award and was shortlisted for the Sunday Times PFD Young Writer of the Year Award. Her first novel, Sight, was shortlisted for the Women's Prize. Her most recent novel, The High House, has been nominated for the Costa Novel Award and the Orwell Prize for Political Fiction. She lives in Northumberland with her partner and children.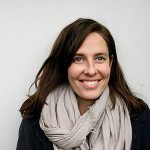 A former academic and adjunct, Alix E. Harrow is a NYT-bestselling and Hugo-award winning writer living in Virginia with her husband and their two semi-feral kids. She is the author of The Ten Thousand Doors of January, The Once and Future Witches, and various short fiction.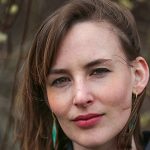 Annie Hartnett is the author of novels Rabbit Cake (Tin House Books, 2017) and Unlikely Animals (Ballantine/Random House, 2022). She has received fellowships from the MacDowell Colony, Sewanee Writers' Conference, and the Associates of the Boston Public Library. She studied philosophy at Hamilton College, has an MA from Middlebury College, and an MFA from the University of Alabama. When she began writing Unlikely Animals, she was living in the groundskeeper's house in a cemetery. She now lives in Lakeville, MA with her husband, daughter, and darling border collie.
Twitter and Instagram: @anniehartnett
Website: anniehartnett.com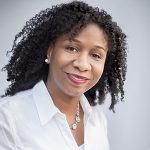 Veronica G. Henry* is the author of Bacchanal, The Quarter Storm, and The Foreign Exchange (Feb 2023). Bacchanal was chosen as an Amazon Editor's Pick for Best African American Fantasy and The Quarter Storm is a finalist for the Manly Wade Wellman Award. She is a Viable Paradise alum, and a member of SFWA. Her stories have appeared in FIYAH Literary Magazine.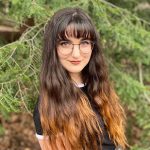 Christine Lynn Herman (she/they) is the New York Times and indie bestselling author of novels about magic, monsters, and growing up, including All of Us Villains, the Devouring Gray duology, and The Drowning Summer. Christine resides in Somerville, MA with her partner and cat.
Instagram @christineexists
Website: christinelynnherman.com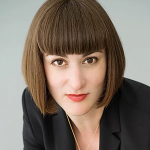 Katherine Howe** (she/her) is a #1 New York Times bestselling and award-winning historian and writer of historical fiction. Her adult novels are The Physick Book of Deliverance Dane, which debuted at #2 on the New York Times bestseller list in 2009 and was named one of USA Today's top ten books of the year, and The House of Velvet and Glass, which was a USA Today bestseller in 2011. For young adults, Katherine has written Conversion, which received the 2015 Massachusetts Book Award in young adult literature, and The Appearance of Annie van Sinderen, which was named a 2016 "Must Read" for young adults by the Massachusetts Center for the Book. In 2014 she edited The Penguin Book of Witches for Penguin Classics. The Daughters of Temperance Hobbs, her latest novel for adults, was published by Henry Holt and Co in 2019. In 2021 she co-wrote the #1 Bestselling Vanderbilt: The Rise and Fall of an American Dynasty with CNN's Anderson Cooper, out now from Harper. A native Houstonian, she lives in New England and New York City with her family. Her next novel will be out from Holt in 2023. She also puts hot sauce on everything.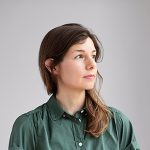 Allegra Hyde is the author of Eleutheria, as well as the short story collection, Of This New World, which won the John Simmons Short Fiction Award. A recipient of three Pushcart Prizes, Hyde's writing has also been anthologized in Best American Travel Writing, Best of the Net, and Best Small Fictions. Hyde has received fellowships and grants from the Bread Loaf Writers' Conference, the Sewanee Writers' Conference, The Elizabeth George Foundation, the Lucas Artist Residency Program, the U.S. Fulbright Commission, and elsewhere. She currently teaches at Oberlin College.
Instagram: @allegrahyde
Twitter: @allegra_hyde
Web: www.allegrahyde.com
Tammy Donroe Inman is an author, photographer, trained chef, and cooking instructor. Her first book, Wintersweet: Seasonal Desserts to Warm the Home, will be followed by New England Desserts: Classic and Creative Recipes for All Seasons next month. A graduate of Tufts University and the Cambridge School of Culinary Arts, Inman sharpened her knives in the test kitchens of Cook's Illustrated and America's Test Kitchen, followed by work as a writer and editor for Boston magazine, and her blog Food on the Food. She lives outside Boston with her husband, teen sons, and a pair of high-maintenance cats. www.tammydonroe.com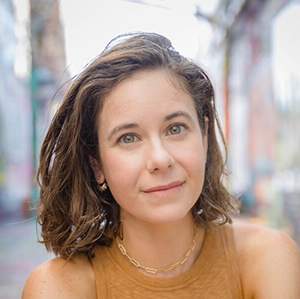 Kendall Kulper* (she/her) writes young adult historical fiction with a fantasy twist, including Salt & Storm and Drift & Dagger, both Junior Library Guild Gold Standard Selections. The Bulletin of the Center for Children's Books called her latest novel, Murder for the Modern Girl (also a JLG Selection) "the very best the genre has to offer." Her next novel, A Starlet's Secret to a Sensational Afterlife, will be published in 2023. Kendall graduated from Harvard University and lives in Massachusetts with her husband, two daughters, and much-Instagrammed dog, Abby.
Instagram: @kendallkulper
Twitter: @Kendall_Kulper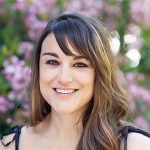 Liz Lawson* (she/her) is the New York Times bestselling author of The Agathas (co-written with NYT Bestselling author Kathleen Glasgow) and The Lucky Ones, a Kirkus Reviews Best Book of 2020. She lives outside of Washington DC with her family and two bratty cats.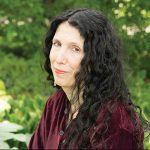 Caroline Leavitt* (she/her) is the New York Times and USA Today bestselling author of Cruel Beautiful World, Is This Tomorrow, Pictures of You, Girls in Trouble, Coming Back To Me, Living Other Lives, Into Thin Air, Family, Jealousies, Lifelines, and Meeting Rozzy Halfway. Many of her titles were optioned for film, translated into different languages, and condensed in magazines. A New York Foundation of the Arts Fellow, she was also shortlisted for the Maine Readers Prize, and was a Goldenberg Fiction Prize winner. She founded the Nothing is Cancelled Virtual Book Tour, an initiative she started when the pandemic began. It quickly grew and she and novelist Jenna Blum co-founded A Mighty Blaze, which promotes independent bookstores, authors who lost their tours, and helps readers.
Romance and travel writer Bobbi Lerman runs the prompt and workshop group Scribbler's Ink. Her latest published pieces are "Dolce Far Niente," which appeared in Bella Grace, and a short story included in the anthology Heroic Care. When not creating her next medieval adventure, Bobbi can be found in her garden or planning what destination to explore next.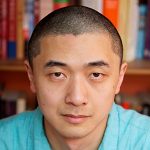 Ken Liu is an American author of speculative fiction. A winner of the Nebula, Hugo, and World Fantasy awards, he wrote the Dandelion Dynasty, a silkpunk epic fantasy series (starting with The Grace of Kings), as well as short story collections The Paper Menagerie and Other Stories and The Hidden Girl and Other Stories. He also penned the Star Wars novel The Legends of Luke Skywalker. Prior to becoming a full-time writer, Liu worked as a software engineer, corporate lawyer, and litigation consultant. Liu frequently speaks at conferences and universities on a variety of topics, including futurism, cryptocurrency, history of technology, bookmaking, narrative futures, and the mathematics of origami.
Web: http://kenliu.name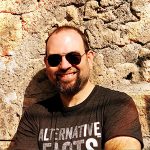 "YA rebel author" Barry Lyga (thanks, Kirkus) is the author of more than twenty books to date, including the New York Times bestselling I Hunt Killers and its sequels, as well as Boy Toy (named one of the 50 Best YA Novels of all Time by Booklist), and many other critically acclaimed novels. He wrote the origin of Thanos for the MCU (Thanos: Titan Consumed) and a sweeping Flash epic for The CW. He is also the editor of Generation Wonder: The New Age of Heroes, a diverse collection of superhero short stories redefining the category for the present and the future. He lives near New York City with his children and his wife, the novelist Morgan Baden.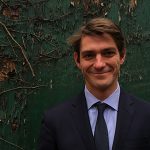 Nick McDonell is author of four novels, most recently The Council of Animals; his nonfiction works include The Civilization of Perpetual Movement: Nomads in the Modern World, The End of Major Combat Operations and The Bodies In Person: An Account of Civilian Casualties in American Wars.
Emma McEvoy is a teacher, writer and language enthusiast. Her short fiction pieces have appeared in Ellipsis zine, Selcouth Station, Sundial Magazine, 50 Word Story, Paragraph Planet, The Drabble and Five Minutes. She lives in the north of England with her husband, two teenage children and her beagle, Lola.
Mexican-born writer Germain M.C. grew up in the Southern United States and currently lives in Europe, where he works as an English tutor. His flash work draws from a decade as a research chemist and a lifetime as an immigrant, with published pieces in 365tomorrows, Five Minutes, and Stonecrop Review. Find him on Twitter @carapacewriting where he's desperate for approval.
Sukanya Menon is a writer from India. Through her writing, she attempts to explore the surreal, the unexplainable anguish, the deep, dark, and everything in between.

Liz Michalski is the author of Darling Girl and Evenfall. A former reporter and editor, Liz now crafts articles on human interest, living, and health as a freelance writer. She lives with her family in Massachusetts, where she loves reading fairy tales and sometimes, writing them.
Barbara Moran is an award-winning science journalist who has written for many publications, including New Scientist, Invention & Technology, Technology Review and the Boston Globe. Her television documentary credits include the PBS series Frontline, The American Experience and NOVA, as well as the History and Discovery Channels. A graduate of the University of Notre Dame and Boston University's graduate program in science and medical reporting, she received a Knight Science Journalism Fellowship at MIT in 2001. She lives in Boston with her husband and son.
Illustrator Les Myers lives in The Last Green Valley in Southern New England—a green, aromatic, bumpy place—in relative peace with her husband (domestic), two daughters (wild), and a menagerie of critters both domestic and wild.
Instagram: @noseyduck.
Elizabeth Maria Naranjo is the award-winning author of The Fourth Wall (WiDo Publishing, 2014) and The House on Linden Way. Her short fiction and creative nonfiction have been published in Brevity Magazine, Superstition Review, Fractured Lit, Reservoir Road, Hunger Mountain, Literary Mama, Motherwell, and a few other places. Elizabeth's stories have been nominated for the Pushcart Prize, Best American Essays, and Best of the Net.
Website elizabethmarianaranjo.com.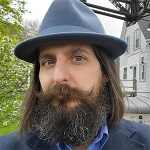 John Owen has been telling collaborative stories through the medium of tabletop role-playing games for more than thirty years, currently specializing in pastoral horror themes and running games for young people. A former record-industry hack and academic historian, he has also been a music writer, frustrated musician, and amateur yeast rancher. People nearby often catch him monologuing about flavor chemistry, role-playing games, music theory, and speculative fiction. You can hear him telling stories as a cast member in the Dungeons and Dragons live-play anthology series "The Ravenfolly Institute Presents" at https://www.ravenfollyinstitute.com/.
D.J. Palmer is the author of numerous critically acclaimed suspense novels. He received his master's degree from Boston University and after a career in e-commerce he shifted gears to writing full time. He lives by the ocean in Massachusetts where he is working on his current novel. Besides writing, D.J. enjoys yoga, songwriting, and family time with his two children and his ever faithful dog.
Dawn Paul currently at work on a series of poems about North Shore's Great Salt Marsh. She is the author of the novels The Country of Loneliness and Still River. Her poetry chapbook What We Still Don't Know examines the contradictions in the life of scientist Carl Linnaeus, originator of the Linnaean biological naming system used worldwide today. Her poetry has also been published in anthologies including Birdsong, The Absence of Something Specified (on drought) and the Old Frog Pond Farm Chapbook series. Also look for it engraved in the sidewalk on Cabot Street in downtown Beverly!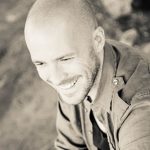 Matthew Phillion (he/him) is the author of the Indestructibles, a YA superhero novel series, its spinoff Echo and the Sea, and the Dungeon Crawlers novella series. He is a member of the Salem Athenaeum's writers committee and was the lead writer for the opioid awareness education stage play Stories of Substance. A former filmmaker, Matthew wrote and directed the feature film Certainly Never, an indie romantic dramedy, and is a journalist and writer with a background in healthcare quality and cybersecurity.
Maria S. Picone/수영 is a queer Korean American adoptee who won Cream City Review's 2020 Summer Poetry Prize. Her debut chapbook, Sky Sea Edict, will be published in late 2022. She has been published in Tahoma Literary Review, The Seventh Wave, Fractured Lit and more including Best Small Fictions 2021. Her work has been supported by The Juniper Institute, Palm Beach Poetry Festival, Lighthouse Writers Workshop, GrubStreet, Kenyon Review, and Tin House. She is Chestnut Review and The Petigru Review's managing editor, Hanok Review's poetry editor and Uncharted Mag's associate editor.
Twitter @mspicone.
Website: mariaspicone.com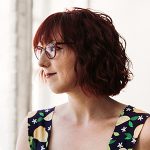 Misha Popp (she/her) is the author of the Pies Before Guys mystery series. She enjoys writing about murdery women and over-the-top baked goods, but not so much about herself. She lives in rural Massachusetts where she bakes entirely too many pies and sculpts things out of chocolate. An unrepentant school nerd, she has a collection of degrees that have nothing to do with the jobs that pay her.
Instagram/Twitter: @mishapopp_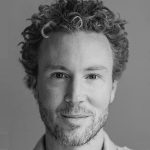 Ben Rawlence is a former researcher for Human Rights Watch in the horn of Africa. His most recent book is The Treeline: The Last Forest and the Future of Life on Earth. He is also the author of City of Thorns and Radio Congo and has written for a wide range of publications, including The Guardian, the London Review of Books, and Prospect. He is the founder and director of Black Mountains College and lives with his family in Wales.
Twitter: @BenRawlence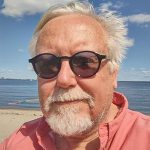 Edward Renehan is a consultant who has ghosted dozens of books for professionals and organizations in tech, financial, and non-profit sectors. His specialties are digital technology, banking, business, Wall Street, innovation, leadership, and biography/memoir related to these fields. When not writing or sailing, Ed serves as the Managing Director of a very small, family-held digital-native publishing initiative, New Street Communications. Critically acclaimed books published under his own name include Deliberate Evil: Nathaniel Hawthorne, Daniel Webster, and the 1830 Murder of a Salem Slave Trader; Dark Genius of Wall Street: The Misunderstood Life of Jay Gould; and King of the Robber Barons. He has appeared on PBS's The American Experience and NPR. A fifth-generation New Yorker, Ed now lives near Newport, RI.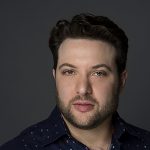 Lev Rosen writes books for people of all ages, most recently Camp, which was a best book of the year from Forbes, Elle, and The Today Show, amongst others and is a Lambda finalist, an ALA Rainbow List Top Ten and is being adapted into a film directed by and starring Billy Porter. His next book, Lavender House, will be released October 18th. He lives in NYC with his husband and a very small cat.
Instagram/Twitter: @LevACRosen
Web: LevACRosen.com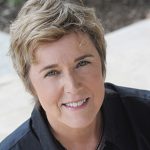 Lynda Rutledge, a lifelong animal lover, has had the joy of petting baby rhinos, snorkeling with endangered turtles, and strolling with a tower of giraffes in her eclectic freelance career writing nonfiction for well-known publications and organizations while winning awards and residencies for her fiction. Her debut novel, Faith Bass Darling's Last Garage Sale, won the 2013 Writers League of Texas Book Award for Fiction and was adapted into a major 2019 French film starring Catherine Deneuve. She, her husband, and resident dog, live outside Austin, Texas.
Web: www.lyndarutledge.com.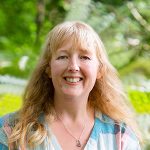 Due to a lifelong fascination with Ancient Greek mythology, Jennifer Saint read Classical Studies at King's College, London. She spent the next thirteen years as an English teacher, sharing a love of literature and creative writing with her students. She is the internationally bestselling author of Elektra and Ariadne.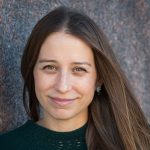 Alexis Schaitkin is the author of Saint X and her short stories and essays have appeared in Ecotone, Southwest Review, The Southern Review, The New York Times, and elsewhere. Her fiction has been anthologized in The Best American Short Stories and The Best American Nonrequired Reading. She lives in Williamstown, MA, with her husband and their two children.
L Scully is a trans writer and double Capricorn based in Boston.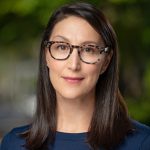 A graduate with distinction of UCLA Extension Writers' Program, Gina Sorell is the author of The Wise Women, a New York Times Book Review Editor's Choice, and a Good Morning America Buzz Pick, People Magazine Best New Book, Today Show Read With Jenna and Parade Magazine Most Anticipated Book of 2022. Her debut novel Mothers and Other Strangers, was a Great Group Reads Selection, and a 2017 best book of Refinery 29 and Self Magazine. Originally from Johannesburg, Gina has lived in New York and Los Angeles, and now lives in Toronto with her husband and son. Gina balances the solitary hours of fiction writing with work as a creative director and brand storyteller under the banner of her own agency, Words Make The Brand.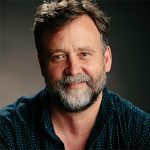 Mark Wacome Stevick is a professor of English at Gordon College, where he directs the creative writing program and the Five Ponds Writers Festival. He writes poetry, fiction, essays, and plays, which include Cry Innocent, The Scarlet Letter, and The Fish Mysteries, a riff on The Second Shepherds Play set on a Gloucester wharf. His Goodnight, Captain White is an interactive murder mystery based on the Captain White murder. Mark leads writing workshop on ekphrasis in Italy, theatre seminars to the UK, and student storytelling sojourns to The Moth. (He's a StorySlam winner.) Before professing, he made radio commercials, taught high school theatre, and wrote grants for Gloucester Stage. He earned his master's degree in creative writing from Boston University.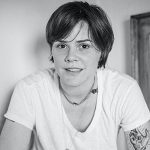 Bianca Stone is author of the poetry collections What is Otherwise Infinite (Tin House, 2022), The Möbius Strip Club of Grief (Tin House, 2018), Someone Else's Wedding Vows (Octopus Books and Tin House, 2014) and collaborated with Anne Carson on the illuminated version of Antigonick (New Directions, 2012). Her work has appeared in The New Yorker, The Atlantic and The Nation. She teaches classes on poetry and consciousness in Vermont at the Ruth Stone House.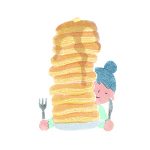 Maya Tatsukawa (she/her) is a children's book illustrator and designer based just outside of Boston. She wrote and illustrated Sunday Pancakes and the Geisel Honor The Bear in My Family. She also illustrated Dandelion Magic and the upcoming Give This Book Away by Darren Farrell. When she's not designing, illustrating, or thinking about children's books, you can find her baking and eating desserts with her studio manager cat.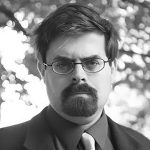 Adrian Tchaikovsky is an award-winning and highly acclaimed science fiction and fantasy author with works published at home in the UK and internationally. He primarily explores deep themes, such as artificial intelligence and alien awareness within epic galactic and fantastical settings. He has a deep interest in the animal world, specifically insects from his studies in Zoology and has a particular penchant for spiders.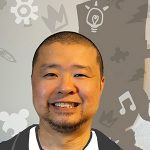 Young Vo learned to draw before he could write. He drew a lot of characters, then began to write stories for them. There were not many job choices that he could make, so he decided to be an animator, illustrator, and author. Now he writes and draws his stories before the sun rises, then during the day, he animates. His debut picture book, Gibberish, inspired in-part by his personal experience emigrating to a new country as a kid, was published this spring by Levine Querido. Young lives outside of Baltimore, MD.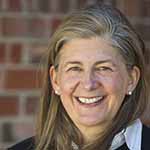 S. Kirk Walsh* is the author of the national bestseller THE ELEPHANT OF BELFAST. She is at work on a second novel about Detroit during World War II. Her reviews and essays have been published in The New York Times Book Review, Catapult, Virginia Quarterly Review, and others. She lives in Austin, Texas.
Instagram/Twitter: @skirkwalsh
Website: skirkwalsh.com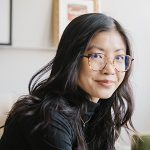 Weike Wang is the author of Chemistry (Knopf 2017) and Joan Is Okay (Random House 2022).  She is the recipient of the 2018 Pen Hemingway, a Whiting award and a National Book Foundation 5 under 35.  Her work has appeared in Ploughshares and The New Yorker, among other publications.  She is in the 2019 Best American Short Stories and O. Henry Prizes. She earned her MFA from Boston University and her other degrees (a bachelors in Chemistry and a doctorate in epidemiology) from Harvard. She currently lives in New York City and teaches at the University of Pennsylvania, Barnard College and Columbia University.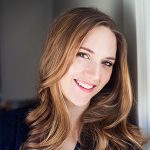 Jenna Evans Welch (she/her) was the kind of insatiable child reader who had no choice but to grow up to become a writer. She is the New York Times bestselling author of Love & Gelato, Love & Luck, and Love & Olives. When she isn't writing girl abroad stories, Jenna can be found chasing her children or making elaborate messes in the kitchen. She lives in Salt Lake City, Utah, with her husband and two young children.
Website: JennaEvansWelch.com.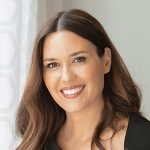 Karen Winn received her MFA from Fairleigh Dickinson University. She also holds a doctoral degree in nursing. Born and raised in New Jersey, Karen now lives in Boston with her husband and two children. Our Little World is her first novel.
Luna Yin is a 15-year-old poet who was born in China, and currently lives in Canada. Her favorite way to escape reality is to get lost in a good fantasy or thriller novel. When Luna isn't writing more stories and poems, she often sits at her piano and tries to turn her thoughts into music. Her works have been published by Capsule Stories, Milk & Cake Press, Five Minutes, and more.
Instagram: @luna.y.writes.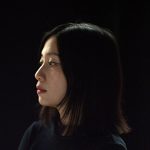 Catherine Yu (she/her) writes dark speculative fiction. She was born in Nanjing and is now based in New York. She is a graduate of Odyssey Writing Workshop. Direwood is her debut novel.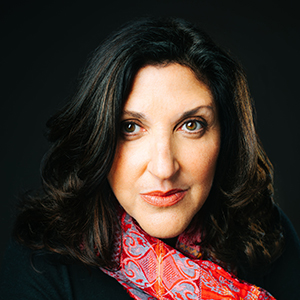 Laura Zigman is the author of five novels: Separation Anxiety (which was just optioned by Medford-native Julianne Nicholson and the production company Wiip for a limited television series); Animal Husbandry (which was made into the movie "Someone Like You," starring Hugh Jackman and Ashley Judd), Dating Big Bird, Her, and Piece of Work. She has ghostwritten/collaborated on several works of non-fiction, including Eddie Izzard's New York Times bestseller, Believe Me; been a contributor to the New York Times, the Washington Post, and the Huffington Post; and was the recipient of a Yaddo residency. She lives in Cambridge, Massachusetts, with her son and deeply human Sheltie. Her sixth novel, Small World, will be published by Ecco in January 2023.
Facebook: laura.zigman
Instagram/Twitter: @laurazigman
Website: laurazigman.com