2018 Salem Lit Fest Highlights
---
Opening Keynote  Madeline Miller, author of #1 New York Times bestseller, Circe
Closing Keynote  Authors in Conversation: Lisa Genova author of New York Times bestseller and major motion picture Still Alice and Joseph Deitch author of Elevate!
Family Programming
Activities for the whole family, including Celebrity Storytelling with Mayor Kim Driscoll, Tuneful Tales with Act!vated Story Theatre, children's author and illustrator Giles Laroche, hands-on activities, face painting and more!
Author Showcase
With back-to-back ten-minute readings, the Author Showcase is a great way to experience a number of local and best-selling authors in a short amount of time. With topics ranging from pirates to mountain climbers, Atlantis to reality TV, it's a fun and intriguing way to find your next great read.
Authors
Opening Keynote
Madeline Miller was born in Boston and grew up in New York City and Philadelphia. She attended Brown University, where she earned her BA and MA in Classics. She has taught and tutored Latin, Greek and Shakespeare to high school students for more than fifteen years.
She has also studied at the University of Chicago's Committee on Social Thought, and in the Dramaturgy department at Yale School of Drama, where she focused on the adaptation of classical texts to modern forms.
The Song of Achilles, her first novel, was awarded the 2012 Orange Prize for Fiction, was a New York Times Bestseller, and shortlisted Madeline for the 2012 Stonewall Writer of the Year. Her second novel, Circe, was an instant number 1 New York Times bestseller. Her work has been translated into over twenty-five languages including Dutch, Mandarin, Japanese, Turkish, Arabic and Greek, and her essays have appeared in a number of publications including the Guardian, Wall Street Journal, Lapham's Quarterly and NPR.org. She currently lives outside Philadelphia, Pennsylvania.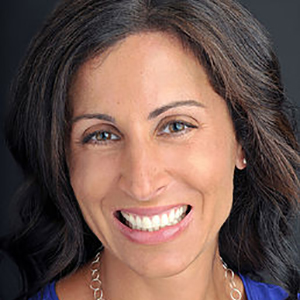 Closing Keynote
Authors in Conversation Lisa Genova and Joseph Deitch
Acclaimed as the Oliver Sacks of fiction and the Michael Crichton of brain science, Lisa Genova has captured a special place in contemporary fiction, writing stories that are equally inspired by neuroscience and the human spirit. She is author of the New York Times bestselling novels, Still Alice, Left Neglected, Love Anthony, and Inside the O'Briens. Still Alice was adapted into a film starring Julianne Moore, Alec Baldwin, Kristen Stewart, Kate Bosworth and Hunter Parrish. Julianne Moore won the 2015 Best Actress Oscar for her role as Alice Howland. In 2015, Lisa was named one of the U.S. Top 50 Influencers in Aging by Next Avenue. She has appeared on Dr. Oz, the TODAY show, CNN, PBS Newshour, and NPR. Her TED Talk, "What You Can Do To Prevent Alzheimer's" has been viewed over three million times.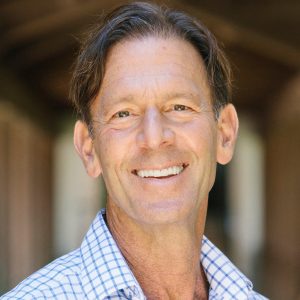 Joseph Deitch is the author of Elevate!, a philanthropist, and the founder and chairman of Commonwealth Financial Network, with assets under management of over 150 billion dollars. He is also chairman of Southworth Development, a golf and resort real estate company with award-winning properties in the US, the Bahamas, and Scotland. He established the Deitch Leadership at the Boston Latin School, the oldest public school in the United States. He has also been a Broadway producer and won a Tony Award as co-producer of The Gershwins' Porgy and Bess. Joe divides his time primarily between Miami, Boston, and Cape Cod—depending on the weather.
With readings by: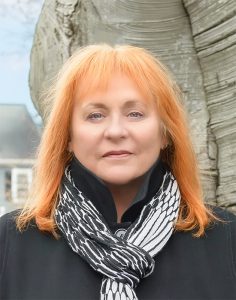 BRUNONIA BARRY is the New York Times and international bestselling author of The Lace Reader, The Map of True Places, and The Fifth Petal, which was recently chosen #1 of Strand Magazine's Top 25 Books of 2017. Her work has been translated into more than thirty languages and has been an Amazon Best of the Month and a People Magazine Pick. Barry was the first American author to win the International Women's Fiction Festival's Baccante Award and was a past recipient of Ragdale Artists' Colony's Strnad Invitational Fellowship as well as the winner of New England Book Festival's award for Best Fiction. Her reviews and articles on writing have appeared in The London Times, The Washington Post, and The Huffington Post. Brunonia served as chairperson of the Salem Athenaeum's Writers' Committee, as Executive Director of the Salem Literary Festival, and as a member of Grub Street's Development Committee. She lives in Salem with her husband, Gary Ward, and their dog, Angel.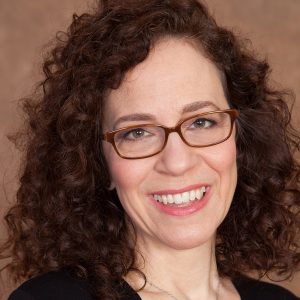 Janet Benton is the author of Lilli de Jong, published by Nan A. Talese/Doubleday in May 2017. Kirkus Reviews called it a "monumental accomplishment." Library Journal and NPR named it a Best Book of 2017, Bustle called it one of 2017's best debut novels, and Amazon picked it as a Best Book of May. Her writings have also appeared in the New York Times "Modern Love" column, the Philadelphia Inquirer, and many other publications. She has edited and co-written TV documentaries for The Great Experiment, a series on Philadelphia history. Janet holds an M.F.A. from the University of Massachusetts, Amherst and a B. A. in religious studies from Oberlin College. She has taught writing at universities and in private workshops for over two decades. Through her business, The Word Studio, she mentors writers and teaches workshops, helping people learn the craft and find the stories only they can tell. Her Word Studio website is www.thewordstudio.us, and her author website is www.janetbentonauthor.com.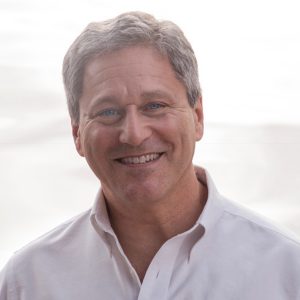 Eric Jay Dolin is the author of Leviathan: The History of Whaling in America, which was chosen as one of the best nonfiction books of 2007 by the Los Angeles Times, Boston Globe, and Providence Journal, and also won the 2007 John Lyman Award for U.S. Maritime History; and Fur, Fortune, and Empire: The Epic History of the Fur Trade in America, which was chosen by the Seattle Times as one of the best nonfiction books of 2010, and also won the James P. Hanlan Book Award, given by the New England Historical Association. He is also the author of When America First Met China: An Exotic History of Tea, Drugs, and Money in the Age of Sail, which was chosen by Kirkus Reviews as one of the 100 best nonfiction books of 2012; and Brilliant Beacons: A History of the American Lighthouse, which was chosen by gCaptain and Classic Boat as one of the best nautical books of 2016. A graduate of Brown, Yale, and MIT, where he received his PhD in environmental policy, Dolin lives in Marblehead, Massachusetts, with his family. For more information on his background, books, and awards, please visit his website, ericjaydolin.com. You can also follow Dolin's posts on Facebook on his professional page, @ericjaydolin, or on Twitter, @EricJayDolin.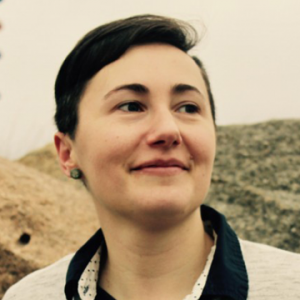 Jane C. Esther is the author of The Universe Between Us, a book The Advocate called "a brilliant debut lesbian sci-fi novel," and Uninvited, due out in 2019. She's a librarian by day and a writer by night. Her idea of a good time involves a microscope, binoculars, trashy TV about the British royal family, or randomly singing Broadway show tunes. You can find her recounting the results of the latest scientific studies to whoever will listen, and secretly transforming her house into an indoor vegetable farm. She lives in New England with her wife and two cats.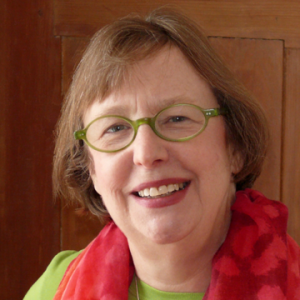 Julia Glass is the author of the novels A House Among the Trees, And the Dark Sacred Night, The Widower's Tale, The Whole World Over, and the National Book Award–winning Three Junes, as well as the Kindle Single "Chairs in the Rafters." Her third book, I See You Everywhere, a collection of linked stories, won the 2009 SUNY John Gardner Fiction Award. Other honors include fellowships from the National Endowment for the Arts, the New York Foundation for the Arts, and the Radcliffe Institute for Advanced Study, as well as residencies at the James Merrill House and Civitella Ranieri. Her essays have been widely anthologized, most recently in Bound to Last: 30 Writers on Their Most Cherished Book, edited by Sean Manning, and in Labor Day: True Birth Stories by Today's Best Women Writers, edited by Eleanor Henderson and Anna Solomon. Julia is a co-founder of the arts festival Twenty Summers, in Provincetown, Massachusetts, a literary board member of 826 Boston, and a Distinguished Writer in Residence at Emerson College.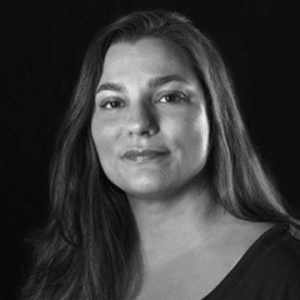 Hannah Kimberley's  biography involves a more intimate view of Peck and her accomplishments that will be enjoyed by a popular audience – one that recreates her dramatic achievements and iron resolve to explore uncharted territory and conquer virgin peaks in a world dominated by men.
Hannah first learned about Peck in 2007 via a poster from an antique shop that displays an image of her in her climbing costume and reads, "A Woman's Place Is at the Top." She had never before heard of Peck, but the image of her in her climbing costume was so striking that she set out to see who she was and what she had accomplished. After some research, Hannah became completely enthralled with Peck's accomplishments, including her scholarship, her climbing career, her role in politics, and her longstanding commitment to the advancement of women's rights.
Annie Smith Peck is one of the most accomplished women of the twentieth century that you have never heard of. Until now.  A Woman's Place Is at the Top is the biography of an ultimate underdog, a woman who singlehandedly carved her place on the map of mountain climbing and international relations. With unprecedented access to Peck's original letters, artifacts, and ephemera, this book will bring her entire life to the page for the first time.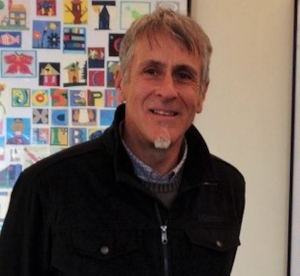 Giles Laroche has been drawing for as long as he can remember. Giles fell in love with books at a young age. Little did Giles know that when he grew up, other people would gaze at his books about faraway lands and that he would also travel to many of the places he would come to illustrate and write about in such books as Bridges Are to Cross, Sacred Places, What's Inside? Fascinating Structures Around the World, and If You Lived Here: Houses of the World. Giles lives and works in his house in Salem, Massachusetts, and in a 230-year-old barn in southwestern New Hampshire.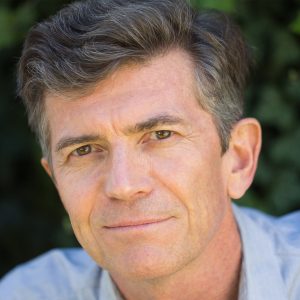 Stephen McCauley is the author of seven novels, including The Object of My Affection and, most recently, My Ex-Life. Three of his novels have been made into feature films–one in the US, two in France–and several have been national bestsellers. His reviews, columns, and fiction have appeared in the New York Times Book Review, the New York Times, the Boston Globe, Vogue, Harper's, and other publications. He has taught at UMass, Harvard, and Wellesley College, and currently serves as co-director of Creative Writing at Brandeis University. He lives in Cambridge, MA.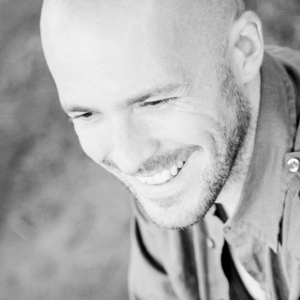 Matthew Phillion is the author of the Indestructibles, an ongoing series of Young Adult superhero adventure novels. A former journalist, Phillion has also worked as a writer and editor in the healthcare world as well as a marketing writer in IT security. Before the Indestructibles, he wrote and directed the romantic comedy Certainly Never, nominated by the Massachusetts Independent Film Festival for five awards, including best screenplay and best New England film. He is also involved as a playwright in the recently debuted project "Stories of Substance" with the Salem Athenæum.
Website: www.theindestructiblesbook.com
Twitter: @mattphillion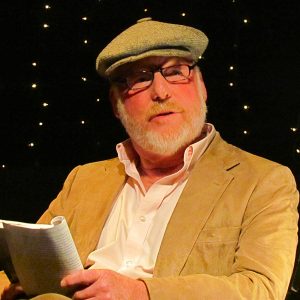 David Roper's collection of stories and essays, Watching for Mermaids, was a four-time Boston Globe Bestseller. His 2017 novel Rounding the Bend…The Life and Times of Big Red follows the life and redemption of a washed-up Mississippi River pilot and Vietnam vet.  David's non-fiction work includes Getting the Job You Want Now! (Warner Books). He is a regular columnist for Points East Magazine and been featured in Cruising World, Lakeland Boating, Sail, Sailing, Reader's Digest, and The Wall Street Journal's National Business Employment Weekly.  David was a three-time Best of Show fiction winner of the Marblehead Festival of Art Writers' World. His writing has been published in eighteen languages. This winter he co-wrote the screenplay for Rounding the Bend, after it  was optioned for a film. Among his youthful occupations was captaining a 135' Mississippi River paddlewheel cruise ship. Since 1982 he has run A-Script, a career advisory and resume writing firm in Marblehead, MA.
Email:  davidroper00@gmail.com
Writing Website/Blog (books & archived writing): http://davidhroper.com/
Facebook:  https://www.facebook.com/davidhroperauthor/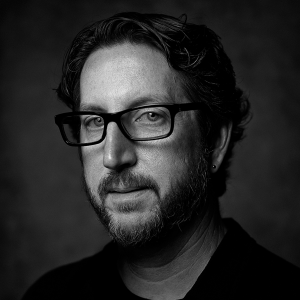 Paul Tremblay is the award-winning author of seven novels including The Cabin at the End of the World, A Head Full of Ghosts, Disappearance at Devil's Rock, and The Little Sleep. He is currently a member of the board of directors of the Shirley Jackson Awards, and his essays and short fiction have appeared in the Los Angeles Times, Entertainment Weekly.com, and numerous "year's best" anthologies. He has a master's degree in mathematics and lives outside Boston with his wife and two children.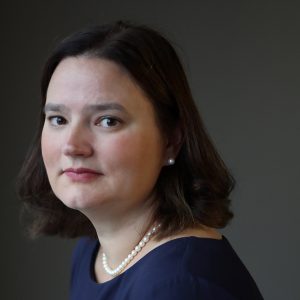 Meghan Maclean Weir was raised in the rectory of her father's church in Southbridge, Massachusetts, and later moved with her family to Buffalo, New York. Her memoir, Between Expectations: Lessons from a Pediatric Residency, chronicles her years in training at Boston Medical Center and Boston Children's Hospital. She continues to live and work as a physician in the Boston area. This is her first novel.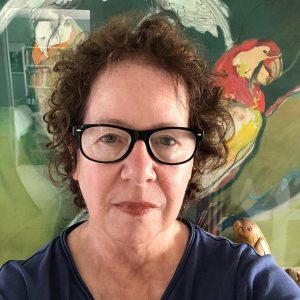 Joan Wilking's short fiction has been published in The Atlantic, The Bellevue Literary Review, The Barcelona Review, Other Voices, The Mississippi Review, Ascent, The MacGuffin, Hobart, Clackamas and many other literary journals and anthologies online and in print. Her story, 'Deer Season', was a finalist for the 2010 Nelson Algren Short Story Competition of The Chicago Tribune. Her story, "Clutter" received a special mention in the 2016 Pushcart Prize XL Anthology. Her novella, Mycology, winner of the 2016 Wild Onion Novella Prize, was published in 2017 by Curbside Splendor.