Fundraiser to benefit Salem Literary Festival



July 31, 6:00 p.m.
Hosted online by Salem Athenaeum
The Salem Athenaeum and Salem Literary Festival welcome award-winning artist, writer, and activist Isa Leshko for a live online discussion about her book, Allowed to Grow Old: Portraits of Elderly Animals from Farm Sanctuaries published by the University of Chicago Press. She will be joined in conversation with art historian Dr. Keri Cronin.
For nearly a decade, Leshko traveled to farm sanctuaries across America to create intimate portraits of farm animals who defied all odds to reach old age. To create these portraits, she spent hours with her subjects, gaining their trust and putting them at ease. In this discussion, Leshko will discuss her approach to photographing animals and what her time spent with rescued farm animals taught her about aging, resilience, and empathy.
Drawing upon Cronin's research on the intersection of visual culture and human-animal
relations, this discussion will also explore the ways in which photography has reflected and shaped cultural attitudes towards animals throughout its history.
Purchase signed copies of Allowed to Grow Old through Copper Dog Books and a portion of the proceeds will go to the Salem Literary Festival.
Our friends at Copper Dog Books are selling both authors' books!
Order Allowed to Grow Old from Copper Dog.
Order Art for Animals from Copper Dog.
Keri Cronin is Associate Dean, Research & Graduate Studies, in the Faculty of Humanities at Brock University in St. Catharines, Ontario, Canada. She is also a Fellow of the Oxford Centre for Animal Ethics, and a founding member of Brock University's Social Justice Research Institute. Her research focuses on the history of visual culture and on human-animal histories. Her most recent book, Art for Animals (Penn State University Press) looks at the ways in which animal advocacy groups in the late 19th and early 20th centuries used art and other images in their campaigns.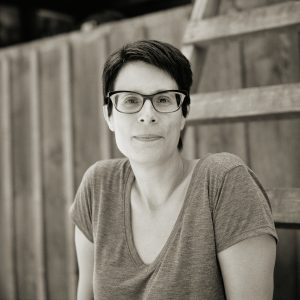 Isa Leshko is an artist, writer, and activist whose work examines themes relating to animal rights, aging, and mortality. She has received fellowships from the Bogliasco Foundation, the Culture & Animals Foundation, the Houston Center for Photography, the Millay Colony for the Arts, and the Silver Eye Center for Photography. She has exhibited her work widely in the United States, including shows at 516 Arts, the Griffin Museum of Photography, the Houston Arts Alliance, the Houston Center for Photography, the Museum of Fine Arts, Houston, the Photographic Resource Center, and the Silver Eye Center for Photography. Her prints are in numerous private and public collections including the Boston Public Library, Fidelity Investments, the Harry Ransom Center, and the Museum of Fine Arts, Houston.
Isa's images have been published in The Atlantic, The Boston Globe, Frankfurter Allgemeine Sonntagszeitung, The Guardian, Harper's Magazine, The New York Times, and Süddeutsche Zeitung. In May 2019, the University of Chicago Press published her first monograph, Allowed to Grow Old: Portraits of Elderly Rescued Farm Animals, which included essays by activist Gene Baur, author Sy Montgomery, and curator Anne Wilkes Tucker. The book, which is now in its second printing, was selected by Buzzfeed as one of the best photography books of 2019, and was a coffeetable book recommendation for The New York Times 2019 Holiday Gift Guide.